This site complies with the HONcode standard for trustworthy health information:
verify here.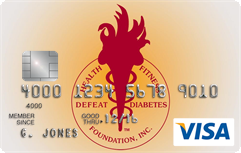 Rewarding for
you and us
Defeat Diabetes Foundation
Defeat Diabetes
Foundation
150 153rd Ave,
Suite 300
Madeira Beach, FL 33708
Endurance Exercise Linked to Heart Health
Posted: Wednesday, February 02, 2005
A recent study conducted at the University of Michigan Medical School selectively bred rats for their ability to perform endurance exercises, then compared their cardiovascular risk factors to rats with a reduced capacity for aerobic exercise.

The rats that could naturally run the longest had the fewest risk factors, while the rats that had a reduced capacity for exercise were more prone to develop metabolic syndrome, a constellation of risk factors that greatly increases the risk of heart disease.

All of the rats descended from the same parents, which could run for about 25 minutes on a treadmill. They were selectively bred over 11 generations as researchers hoped to develop rats with increased capacity for exercise. By the eleventh generation, one group of rats could run continuously on a treadmill for 42 minutes, while the other group could run for only 14 minutes. None of the rats performed regular exercise before the treadmill test.

The researchers speculated that the low-capacity rats had impaired mitochondrial function, which increased their vulnerability to heart disease. The mitochondria are the "power plants" of cells and are critical to metabolism and energy production.

The findings are significant for human beings because hundreds of studies have found that people with low capacity for exercise are at greater risk of dying from heart disease. So, even among people who may have a genetically reduced tolerance for exercise, it is important to build up the tolerance for exercise.

It was conducted by researchers at the University of Michigan Medical School, the Norwegian University of Science and Technology, the Medical College of Ohio and Williams College. Science Jan, 2005
Source: Diabetes in Control.com
Costa Rica Travel Corp. will donate a portion of the proceeds to and is a sponsor of Defeat Diabetes Foundation.
Send your unopened, unexpired test strips to

:


Defeat Diabetes Foundation
150 153rd Ave, Suite 300
Madeira Beach, FL 33708
DDF advertisement
Analyze nutrition content by portion
DDF advertisement