This site complies with the HONcode standard for trustworthy health information:
verify here.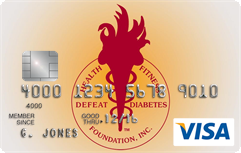 Rewarding for
you and us
Defeat Diabetes Foundation
Defeat Diabetes
Foundation
150 153rd Ave,
Suite 300
Madeira Beach, FL 33708
Exercise Stalls Effects of Aging on the Heart
Posted: Wednesday, September 22, 2004
Active Seniors Have Hearts Like Those Years Younger

A lifetime of exercise may keep the heart young and prevent one of the most common age-related heart problems.
New research shows that an active lifestyle can prevent stiffening of the heart, a condition that can lead to heart failure in older adults. Researchers found the hearts of athletic senior citizens were half as stiff as those of adults who had been sedentary throughout their life.

Heart failure occurs when the heart is no longer able to pump blood effectively enough to meet the body's needs. The risk of heart failure increases with age, and the condition is the leading cause of hospitalizations among people over 65.

Nearly half of all heart failure cases are due to diastolic heart failure. This type of heart failure seems to be caused by the gradual stiffening of the heart muscles. The lower chambers of the heart relax and function to fill with blood in between heartbeats. Because the chambers don't relax completely, an aging heart can cause an increase in pressure within the heart chambers.

In people with diastolic heart failure, the heart appears to be pumping normally, but the stiffened heart muscle causes excess fluid to build up in the lungs, feet, ankles, and legs.

In the study, researchers compared the stiffness and pumping ability of the heart in 12 healthy but sedentary seniors, 12 Masters athletes, and 12 young, sedentary adults (average age 29).

The Masters athletes, with an average age of 68 participated in endurance sports such as swimming and track and were nationally ranked competitors. The sedentary adults (average age 70) had not participated in regular endurance exercise throughout their life.

Researchers looked at whether stiffness of the heart and pumping ability worsened with aging alone or if physical inactivity also contributed to this process.

"We found that the older, sedentary individuals' hearts were 50% stiffer than the Masters athletes, which we expected," says researcher Benjamin Levine, MD, professor of internal medicine at the University of Texas Southwestern Medical Center at Dallas, in a news release. "But what we didn't expect was that the hearts of these senior athletes were indistinguishable from those of the healthy younger participants
Source: Journal of the American Heart Association
Costa Rica Travel Corp. will donate a portion of the proceeds to and is a sponsor of Defeat Diabetes Foundation.
Send your unopened, unexpired test strips to

:


Defeat Diabetes Foundation
150 153rd Ave, Suite 300
Madeira Beach, FL 33708
DDF advertisement
Analyze nutrition content by portion
DDF advertisement