This site complies with the HONcode standard for trustworthy health information:
verify here.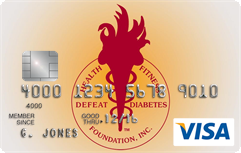 Rewarding for
you and us
Defeat Diabetes Foundation
Defeat Diabetes
Foundation
150 153rd Ave,
Suite 300
Madeira Beach, FL 33708
Glycemic Control an Independent Risk Factor for Low HDL Cholesterol
Posted: Wednesday, August 26, 2009
This study was done to determine whether the association observed between poor glycemic control and low HDL cholesterol in Type 2 diabetes is dependent on obesity and/or hypertriglyceridemia.

A cross-sectional study of 1,819 patients with Type 2 diabetes and triglycerides <400 mg/dl enrolled at three diabetes centers in Italy. The risk for low HDL cholesterol was analyzed as a function of A1c levels. Odds ratios (ORs) were calculated after adjustment for confounding factors.

The results showed a 1% increase in A1c significantly increased the risk for low HDL cholesterol (OR 1.17 [95% CI 1.1-1.21, P = 0.00072); no changes were observed when age, sex, smoking, and lipid-lowering therapy were included in the model (1.17 f1.l-1.21, P = 0.00044). The association remained strong after adjustments for obesity and hypertriglyceridemia in multivariate analysis (1.12 [1.05-1.181, P = 0.00017).

LDL cholesterol lowering therapy with statins reduces CVD in patients with Type 2 diabetes and is recommended by current guidelines as the first-line approach for the treatment of diabetic dyslipidemia. However, patients who achieve LDL cholesterol targets with statins may have a "residual" elevation of cardiovascular risk related to low HDL cholesterol, which is an independent predictor of major cardiovascular events. Consequently, increasing HDL cholesterol levels is now being proposed as an additional worthwhile therapeutic goal in diabetes. Because nearly half of all Type 2 diabetic patients have low HDL cholesterol levels, the variables associated with this phenomenon need to be clearly defined.

In the large Italian diabetic populatlon that was studied, low HDL cholesterol was strongly associated with higher A1c levels. This observation is consistent with previous reports. Lopes-Virella et al demonstrated a negative correlation between HDL cholesterol and serum glucose levels in diabetic subjects.

More interesting, the study found the association between poor glycemic control and low HDL-cholesterol remained significant even after adjustments for obesity and hypertriglyceridemia. Both are highly prevalent in patients with Type 2 diabetes, especially in those with poor glycemic control, and are known to independently lower HDL cholesterol. Experimental findings demonstrated that glycation of HDL cholesterol impairs its functional ability to bind to the receptor and to promote intracellular cholesterol efflux.

It has also been observed that poor glycemic control promotes glycation of the protein component of HDL cholesterol (apollpoprotem Al), altering HDL cholesterol metabolism and the ability to activate lecithin-cholesterol acyltransferase and the reverse cholesterol transport pathway. This is a mechanism by which glycated HDL cholesteroI couId worsen diabetic atherosclerosis. To our knowledge, these findings are the first evidence that impacting glycemic control is an important dependent risk factor for low HDL cholesterol in patients with Type 2 diabetes. If confirmed in future studies the observation may provide an additional means for establishing optimal glycemic targets tailored to individual patient characteristics.

From the results it was concluded that poor glycemic control appears to be an independent risk factor for low HDL cholesterol in Type 2 diabetes.

Source: Diabetes In Control: Diabetes Care, 32:B.§50-1552. 2009
Costa Rica Travel Corp. will donate a portion of the proceeds to and is a sponsor of Defeat Diabetes Foundation.
Send your unopened, unexpired test strips to

:


Defeat Diabetes Foundation
150 153rd Ave, Suite 300
Madeira Beach, FL 33708
DDF advertisement
Analyze nutrition content by portion
DDF advertisement