This site complies with the HONcode standard for trustworthy health information:
verify here.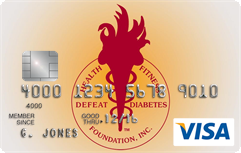 Rewarding for
you and us
Defeat Diabetes Foundation
Defeat Diabetes
Foundation
150 153rd Ave,
Suite 300
Madeira Beach, FL 33708
73% of People Don't Know About Metabolic Syndrome
Posted: Thursday, February 16, 2006
Omron Healthcare announced on January 25 the results of its attitude survey on metabolic syndrome and visceral fat.

Metabolic syndrome is a group of risk factors including obesity, hypertension, high lipids and high blood sugar.
The company conducted .
Of the respondents, 74.9% answered that they are familiar with visceral fat and 21.7% have heard of it. Further, 77.8% are worried about the accumulation of visceral fat. In particular, 19.5% feel deeply anxious and 58.3% have some concerns.
One in every two respondents thinks that they have gained weight over the past year. Further, one in every four has actually gained more than 5kg during the past five years.
When asked in what occasions they realize that they have gained weight, 78.8% said "when they feel their clothes are tight", followed by "when they look at themselves in a mirror".
Source: Diabetes In Control:
Costa Rica Travel Corp. will donate a portion of the proceeds to and is a sponsor of Defeat Diabetes Foundation.
Send your unopened, unexpired test strips to

:


Defeat Diabetes Foundation
150 153rd Ave, Suite 300
Madeira Beach, FL 33708
DDF advertisement
Analyze nutrition content by portion
DDF advertisement