This site complies with the HONcode standard for trustworthy health information:
verify here.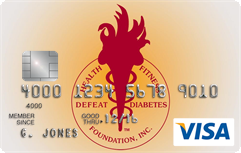 Rewarding for
you and us
Defeat Diabetes Foundation
Defeat Diabetes
Foundation
150 153rd Ave,
Suite 300
Madeira Beach, FL 33708
More Than One Cup of Coffee A Day Raises Heart Disease Risk 30%
Posted: Monday, November 08, 2004
A Greek study reveals that if you drink more than one cup of coffee per day you are raising your chances of having heart disease. Scientists at Athens and Harokopio Universities say that their studies show that there is definitely a higher risk of cardiovascular inflammation if a person drinks more than one cup of coffee per day.

Most adults in Western Europe and North America do drink more than one cup of coffee per day. The average British male drinks 1.7 cups per day while the average British female drinks 1.5 cups.

The Greek study looked at the coffee drinking habits of 3,000 people. They found that there were many indicators of inflammation among those who consumed more than 200ml per day.

Professor Antonis Zampelas, Co-Author of the study, said, "We did not expect the results for such low amounts of coffee but they are intriguing. Our results show that coffee drinkers are at higher risk of cardiovascular inflammation and what we need now is clinical trials into this. I would not go as far to say people should stop drinking coffee but I personally have cut down the amount I drink."

The scientists took blood samples from 3,000 volunteers while they were fasting (half men and half women). They were asked how much coffee they usually drank each day.

Males consuming more than 200ml of coffee daily had 30% higher levels of C-reactive protein (CRP), their white blood cell counts were 3% higher. This was in comparison to males who never drank coffee. Females who consumed more than 200ml per day had 38% higher CRP levels and their white blood cell count was 4% higher.
Source: : Diabetes In Control.com:
Costa Rica Travel Corp. will donate a portion of the proceeds to and is a sponsor of Defeat Diabetes Foundation.
Send your unopened, unexpired test strips to

:


Defeat Diabetes Foundation
150 153rd Ave, Suite 300
Madeira Beach, FL 33708
DDF advertisement
Analyze nutrition content by portion
DDF advertisement