This site complies with the HONcode standard for trustworthy health information:
verify here.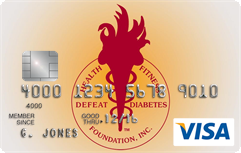 Rewarding for
you and us
Defeat Diabetes Foundation
Defeat Diabetes
Foundation
150 153rd Ave,
Suite 300
Madeira Beach, FL 33708
For Optimal Health, Cut Even More Body Fat
Posted: Thursday, October 21, 2004
BMIs below 22 are recommended.

Thirty five percent of Americans have a normal body weight. And until recently, doctors thought that normal was good enough. But a recent Harvard study discussed in the October issue of the Harvard Men's Health Watch suggests that, as with blood pressure and cholesterol, lower is better, even within the "normal" range.

The results of the Harvard study are measured through the body mass index (BMI), the best overall indicator of obesity and medical risk. The October issue includes the four steps to calculate BMI and a chart for readers to easily look theirs up.

The new U.S. Dietary Guidelines say that men with BMIs below 18.5 are underweight; 18.5-24.9 is considered healthy; 25-29.9 is moderately overweight; and 30 or above indicates obesity.

The Harvard study examined the health impact of BMIs in the normal range. Beyond confirming the dreadful impact of obesity and its association with various illnesses, the Harvard study confirmed that people who are overweight but not obese (BMI 25-29.9) also faced an increased risk of several serious illnesses, and men were at an enhanced risk for stroke. The Harvard study went one step further and found that
Source: Diabetes In Control.com
Costa Rica Travel Corp. will donate a portion of the proceeds to and is a sponsor of Defeat Diabetes Foundation.
Send your unopened, unexpired test strips to

:


Defeat Diabetes Foundation
150 153rd Ave, Suite 300
Madeira Beach, FL 33708
DDF advertisement
Analyze nutrition content by portion
DDF advertisement