This site complies with the HONcode standard for trustworthy health information:
verify here.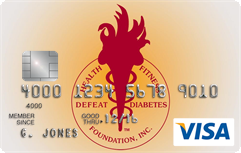 Rewarding for
you and us
Defeat Diabetes Foundation
Defeat Diabetes
Foundation
150 153rd Ave,
Suite 300
Madeira Beach, FL 33708
Abnormal Fasting Plasma Glucose Linked With Ischemic Stroke
Posted: Thursday, October 21, 2004
There is a J-shaped association between fasting plasma glucose and incident ischemic cerebrovascular events in subjects with pre-existing atherothrombotic disease, researchers report.

"Rates increase for fasting plasma glucose levels > 100 mg/dL and also for those with low fasting glucose levels," according to their report in the October issue of Stroke.

Dr. David Tanne, of Chaim Medical Center, in Tel-Hashomer, Israel, and examined the association between various fasting plasma glucose levels and the risk of incident ischemic stroke in 13,999 patients with documented coronary heart disease.

Medical histories were obtained, and plasma glucose and lipids were assessed at baseline. A total of 1037 patients were identified with ischemic cerebrovascular disease during 6 to 8 years of follow-up. Ischemic stroke or transient ischemic attack was confirmed in 576.

A positive association was observed between increasing fasting glucose levels and increasing age, male gender, body mass index, hypertension, total cholesterol, and triglycerides. Increasing fasting glucose was inversely associated with high-density lipoprotein cholesterol and percent high-density lipoprotein of total cholesterol.

After adjusting for potential confounders, the odds ratio of ischemic cerebrovascular disease were 1.47 for fasting glucose less than 80 mg/dL and 2.82 for greater than 140 mg/dL, compared to those with levels of 90 to 99 mg/dL.

"Relative odds in patients without a diagnosis of diabetes mellitus and for the end-point ischemic stroke/transient ischemic attack exhibited similar trends," the researchers writ
Source: Diabetes In Control.com
Costa Rica Travel Corp. will donate a portion of the proceeds to and is a sponsor of Defeat Diabetes Foundation.
Send your unopened, unexpired test strips to

:


Defeat Diabetes Foundation
150 153rd Ave, Suite 300
Madeira Beach, FL 33708
DDF advertisement
Analyze nutrition content by portion
DDF advertisement