This site complies with the HONcode standard for trustworthy health information:
verify here.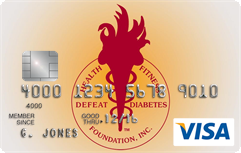 Rewarding for
you and us
Defeat Diabetes Foundation
Defeat Diabetes
Foundation
150 153rd Ave,
Suite 300
Madeira Beach, FL 33708
Happy Thanksgiving and
November 2007
Here are some great and different foods that will be perfect for Thanksgiving and other special times.
A tour guide was showing a tourist around Washington, D. C. The guide pointed out the place where George Washington supposedly threw a dollar across the Potomac River.

"That's impossible," said the tourist. "No one could throw a coin that far!"

"You have to remember," answered the guide. "A dollar went a lot farther in those days."
---
Treatments on the Horizon
November 2007
The proper name of our sole natural satellite is "the Moon" and therefore...it should be capitalized. The 60-odd natural satellites of other planets, however are called "moons" (in lower case) because each has been given a proper name, such as Deimos, Amalthea, Hyperion, Miranda, Larissa, or Charon.
Costa Rica Travel Corp. will donate a portion of the proceeds to and is a sponsor of Defeat Diabetes Foundation.
Send your unopened, unexpired test strips to

:


Defeat Diabetes Foundation
150 153rd Ave, Suite 300
Madeira Beach, FL 33708
DDF advertisement
Analyze nutrition content by portion
DDF advertisement