This site complies with the HONcode standard for trustworthy health information:
verify here.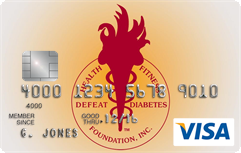 Rewarding for
you and us
Defeat Diabetes Foundation
Defeat Diabetes
Foundation
150 153rd Ave,
Suite 300
Madeira Beach, FL 33708
May 2008
(Volume VII, Issue V)
April showers bring May flowers.... May starts the season of many celebrations: Mother's Day, graduations, weddings, anniversaries, Father's Day, holidays, etc. It's a time to be outside and enjoy life and enjoy all these celebrations.
With a little bit of planning, diabetics can enjoy and partake in the festivities. If you have been testing regularly, you know which foods make your blood sugar spike. You can call your CDE (Certified Diabetes Educator) to help you plan for the special days. You can do it! Enjoy!
There is a lot of news to share with you this month:
Islets of Humor™: Theresa Garnero has come up with the answer for how to celebrate when you have good blood glucose control?
Have a wonderful month. Enjoy your celebrations. And if you are not participating in a formal celebration, make one for yourself You deserve it!
---
Did you know?
Our eyes are always the same size from birth, but our nose and ears never stop growing.

---
---
Did you know?


Diabetic Heart Patients Need Better Care
People hospitalized because of acute heart failure face an increased risk of dying in the hospital and in the longer term if they have diabetes or pre-diabetes. Heart

---
Latest News - Self-Management -
Food
& Nutrients
---
Mr. Diabetes® Says
"Knowledge of any kind ... brings about a change in awareness from where it is possible to create new realities."~ Deepak Chopra

---
May is the month for Mother's Day, graduations and most of the time the flowers are blooming and the weather is wonderful. Who wants to spend extra time in the kitchen cooking? Here are recipes with a maximum of six ingredients to make one part of your life easier.
When this column began in September of 2006, I tried to cover some of the basic steps of vegetable gardening, from preparing the soil, planning the garden on paper, the planting and care of vegetables and what to do when the growing season is done.
A recent study showed that 56% of Americans don't know what organically grown means and so are reluctant to pay what seems like more money for organically grown produce.
Today we're going to set the facts straight about organic vs. conventional (non-organic) farming and produce. Read more

---
Did you know?
Strawberries have more vitamin c than oranges.

---
Treatments on the
Horizon
Diabetes Vaccine Receives Approval To Start Phase III Trials
Three-Question Quiz Predicts CHD Death
Saliva Can Help Diagnose Heart Attack
Alligator Blood May Help Diabetic Wounds Heal
Diabetes Gene Research Breakthrough
---
Joke of the Month

Problem Solving
There are four engineers traveling in a car; a mechanical engineer, a chemical engineer, an electrical engineer and a computer engineer. The car breaks down.
"Sounds to me as if the pistons have seized. We'll have to strip down the engine before we can get the car working again", says the mechanical engineer.
"Well", says the chemical engineer, "it sounded to me as if the fuel might be contaminated. I think we should clear out the fuel system."
"I thought it might be an grounding problem", says the electrical engineer, "or maybe a faulty plug lead."
They all turn to the computer engineer who has said nothing and say: "Well, what do you think?"
"Ummm, perhaps if we all get out of the car and get back in again?"
---
This concludes the Defeat Diabetes® E-Lerts™ Newsletter.
If there are specific questions you have, you may reach us at info@DefeatDiabetes.org.
If you're not already receiving E-Lerts™ each month, please join us and subscribe to the Defeat Diabetes® E-Lerts™ Newsletter.
To unsubscribe, please go to our unsubscribe form.
Defeat Diabetes Foundation is a 501(c)(3) nonprofit charity. Our web site is secure and all donations are tax-deductible.
Costa Rica Travel Corp. will donate a portion of the proceeds to and is a sponsor of Defeat Diabetes Foundation.
Send your unopened, unexpired test strips to

:


Defeat Diabetes Foundation
150 153rd Ave, Suite 300
Madeira Beach, FL 33708
DDF advertisement
Analyze nutrition content by portion
DDF advertisement