This site complies with the HONcode standard for trustworthy health information:
verify here.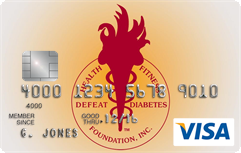 Rewarding for
you and us
Defeat Diabetes Foundation
Defeat Diabetes
Foundation
150 153rd Ave,
Suite 300
Madeira Beach, FL 33708
Governments & Organizations » Organizations
Search our News Articles Archives for diabetes and health news. Search by word or phrase. The latest article will appear first.
Regular Diabetes Screening Saves on Health Care Costs
Posted: Monday, June 08, 2009
Approximately 24 million Americans are believed to have diabetes, but nearly 6 million diabetics are undiagnosed. Upwards of 60 million Americans are demonstrating signs of pre-diabetes as well, many being unaware of their condition and the associated risks. From an economic standpoint, a new study has concluded that more active screening and treatment for pre-diabetes and undiagnosed diabetes, will actually save money for health care systems overall.


Poll: Prevention Top Health Reform Priority For Americans
Posted: Monday, June 08, 2009
Health reform proposals that emphasize prevention will have broad support.


Samurai Karate Studio Announces Participation in Martial Arts Defeat Diabetes® Community Action Project™ (MADDCAP™)
Posted: Monday, June 08, 2009
Samurai Karate Studio is pleased to announce their participation in a new martial art's program, called MADDCAP, or Martial Arts Defeat Diabetes Community Action Project. According to Sensei Chris Feldt, owner and chief instructor for SKS, this new program will be part of the curriculum that SKS teaches that will include information about the disease, the risk factors, warning signs, complications and ways to prevent the disease through attention to nutrition and exercise.


Football Players have Better Glucose, but Worse Blood Pressure
Posted: Wednesday, June 03, 2009
NFL players have more favorable glucose levels, similar cholesterol levels and a higher rate of high blood pressure compared to other healthy young men.


New Free Prevention Resource for Your Endo's Office & Online
Posted: Tuesday, May 26, 2009
A free resource designed to educate patients about ways to successfully manage their diabetes was revealed at the American Association of Clinical Endocrinologists (AACE) 18th Annual Meeting & Clinical Congress: "The Power of Prevention Magazine"


New Guidelines Address Treatment of Hospitalized Patients with High Blood Sugars
Posted: Wednesday, May 20, 2009
A consensus statement of the American Association of Clinical Endocrinologists (AACE) and the American Diabetes Association (ADA) issues clinical recommendations on the proper treatment of hospitalized patients with high blood glucose levels.


CHMP Recommends Approval of Novo Nordisk's Victoza(R) (Liraglutide) for Type 2 Diabetes
Posted: Wednesday, May 20, 2009
Novo Nordisk announces that the Committee for Medicinal Products for Human Use (CHMP), under the European Medicines Agency (EMEA) adopted a positive opinion, recommending marketing authorization, for Victoza® for the treatment of Type 2 diabetes.


Calls For More International Diabetes Funding
Posted: Friday, May 15, 2009
At a recent international meeting concerning non-communicable diseases, held in Doha, Qatar, professor Martin Slink, the president of the International Diabetes Federation (IDF), stressed the importance of more funding for diabetes, as well as other non-communicable diseases. Professor Slink specifically urged that an international effort to fight these diseases be added to the United Nations millennium development goals (MDGs).


Cost Of Diabetes Non-Adherence $11,000 Yearly Per Patient
Posted: Tuesday, May 12, 2009
Costs of not taking medications as prescribed have an impact on the US economy increasing the costs up to $100 billion per year. In addition, poor adherence to antidiabetic medications might explain why 43% of patients with diabetes mellitus do not reach adequate glycemic control.


Eat More, Move Less, and You Will Pay More
Posted: Wednesday, April 15, 2009
To help cut medical costs, your insurance company may soon be raising premiums if you have unhealthy habits such as...


Costa Rica Travel Corp. will donate a portion of the proceeds to and is a sponsor of Defeat Diabetes Foundation.
Send your unopened, unexpired test strips to

:


Defeat Diabetes Foundation
150 153rd Ave, Suite 300
Madeira Beach, FL 33708
DDF advertisement
Analyze nutrition content by portion
DDF advertisement