This site complies with the HONcode standard for trustworthy health information:
verify here.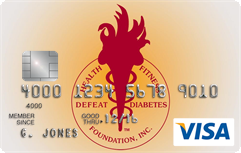 Rewarding for
you and us
Defeat Diabetes Foundation
Defeat Diabetes
Foundation
150 153rd Ave,
Suite 300
Madeira Beach, FL 33708
Governments & Organizations » Governments
Search our News Articles Archives for diabetes and health news. Search by word or phrase. The latest article will appear first.
Blacks, Latinos, and Asians With Diabetes Face Higher Hospitalization Rates Than Whites
Posted: Thursday, August 17, 2006
Hospitalizations for potentially preventable diabetes-related complications and other conditions are more likely among blacks and Latinos than among non-Latino whites and Asians.


More Then One-Third of Medicaid Patients Don't Take Their Type 2 Drugs Properly
Posted: Thursday, August 17, 2006
Patients on metformin, regardless of race, were 62 percent less likely to adhere to their regimen.


States Ask FDA to OK Generic Insulin
Posted: Thursday, August 17, 2006
Four governors, looking to ease drug costs under state programs, petitioned the U.S. Food and Drug Administration to provide guidelines for generic versions of insulin and human growth hormone.


Diabetes Prevalence Outstrips National Growth Rate and More
Posted: Wednesday, August 09, 2006
The US Centers for Disease Control and Prevention (CDC) reported a 50% increase in the prevalence of diabetes from 1997 to 2004.


Diabetes Increases Risk of Infection in Renal Transplant Recipients
Posted: Friday, July 28, 2006
Renal transplant graft recipients with diabetes, whether long-standing or newly diagnosed, are at heightened risk of developing infections requiring hospitalization in the posttransplant period.


Current Recommended Vitamin D Intake May Not Be Optimal
Posted: Friday, July 28, 2006
"Recent evidence suggests that vitamin D intakes above current recommendations may be associated with better health outcomes." "However, optimal serum concentrations of 25-hydroxyvitamin D [25(OH)D] have not been defined."



Pres. Bush Veto's Bill To Further Embryonic Stem-Cell Research
Posted: Friday, July 28, 2006
Speaking in Washington, President Bush declared that the proposed law would have supported ' the taking of innocent human life in the hope of finding medical benefits for others and it crosses a real moral boundary that our society needs to respect.'


Sweet News for Consumers of Sugar Substitutes
Posted: Friday, July 28, 2006
Sugar substitutes receive a strong endorsement this month from the U.S. Food and Drug Administration.


Artificial Sweeteners: No Calories ... Sweet!
Posted: Wednesday, July 26, 2006
Artificial sweeteners can help consumers cut down on calories and control weight, help to manage chronic
conditions such as diabetes, and potentially prevent cavities, according to the American Dietetic Association
(ADA). To date, five artificial sweeteners are approved by the Food and Drug Administration: aspartame, saccharin, acesulfame-K, neotame, and sucralose.


India and China Overtakes the US in Risk for Diabetes
Posted: Friday, June 23, 2006
The International Diabetes Federation (IDF) has put India, along with China and the U.S., on notice as the spread of diabetes worldwide is assuming alarming proportions. According to an estimate, China and India reported 39 million and 30 million cases respectively. The U.S. follows with 21 million sufferers of the more common Type 2 diabetes.




Costa Rica Travel Corp. will donate a portion of the proceeds to and is a sponsor of Defeat Diabetes Foundation.
Send your unopened, unexpired test strips to

:


Defeat Diabetes Foundation
150 153rd Ave, Suite 300
Madeira Beach, FL 33708
DDF advertisement
Analyze nutrition content by portion
DDF advertisement