This site complies with the HONcode standard for trustworthy health information:
verify here.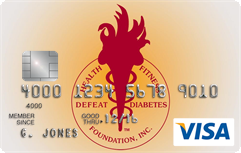 Rewarding for
you and us
Defeat Diabetes Foundation
Defeat Diabetes
Foundation
150 153rd Ave,
Suite 300
Madeira Beach, FL 33708
Governments & Organizations » Governments
Search our News Articles Archives for diabetes and health news. Search by word or phrase. The latest article will appear first.
Diabetes Management Within Budgets Work
Posted: Friday, August 31, 2007
A disease management program for patients with diabetes mellitus is associated with improved quality of care within existing budgets.


Consensus Statement Issued On Worldwide Standardization of HbA1c Measurement
Posted: Friday, August 31, 2007
Contrary to popular opinion, the A1C assay may not reflect average glycemia over the preceding few months. An international study is underway to document the relationship between A1C and average blood glucose, using frequent capillary measurements and continuous glucose monitoring. When results of this study are available in September 2007, they may allow creation of a more accurate conversion algorithm.


U.S. Survey Shows Uninsured Numbers 43.6 Million
Posted: Saturday, July 07, 2007
Just under 44 million Americans had no health insurance in 2006, according to a survey by the U.S. Centers for Disease Control and Prevention.


Diabetes Prevalence Shows No Signs of Slowing
Posted: Saturday, June 30, 2007
The prevalence of diabetes of all types in the U.S. has risen by about 5% annually since 1990, keeping pace with the fattening of America, reported CDC investigators.


FDA Orders New Safety Labels for Rosiglitazone (Avandia) and Pioglitazone (Actos)
Posted: Thursday, June 14, 2007
The FDA Commissioner Andrew C. von Eschenbach, M.D., told a congressional hearing that the FDA will beef up the cardiovascular warnings on the labels of both rosiglitazone (Avandia) and pioglitazone (Actos).


FDA Issues Safety Alert on Avandia
Posted: Tuesday, May 22, 2007
Safety data from controlled clinical trials have shown that there is a potentially significant increase in the risk of heart attack and heart-related deaths in patients taking Avandia.


Americans Fear Being Diagnosed with Diabetes
Posted: Saturday, April 07, 2007
More than half of Americans fear developing diabetes, but many continue the unhealthy behaviors that boost their odds of getting the blood sugar disease, a new survey shows.


65-Year-Old Couple Retiring in 2007 Needs $215,000 for Future Health Care Costs
Posted: Thursday, April 05, 2007
You can add probably 20% - 30% more if one of them has diabetes.


ASIA Is Now Part of the Growing Diabetes Epidemic
Posted: Thursday, March 22, 2007
It is now expected to reach epidemic proportions as they become affluent middle class.


Lipitor® Tablets Has Been Approved for New Indications
Posted: Thursday, March 15, 2007
The FDA has approved Lipitor® to reduce the risk of nonfatal heart attacks, fatal and non-fatal strokes, certain types of heart surgery, hospitalization for heart failure, and chest pain; in patients with heart disease.


Costa Rica Travel Corp. will donate a portion of the proceeds to and is a sponsor of Defeat Diabetes Foundation.
Send your unopened, unexpired test strips to

:


Defeat Diabetes Foundation
150 153rd Ave, Suite 300
Madeira Beach, FL 33708
DDF advertisement
Analyze nutrition content by portion
DDF advertisement