This site complies with the HONcode standard for trustworthy health information:
verify here.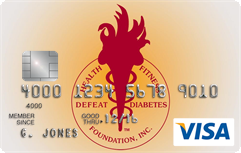 Rewarding for
you and us
Defeat Diabetes Foundation
Defeat Diabetes
Foundation
150 153rd Ave,
Suite 300
Madeira Beach, FL 33708
Governments & Organizations
Search our News Articles Archives for diabetes and health news. Search by word or phrase. The latest article will appear first.
India Faces Diabetes Crisis
Posted: Thursday, September 28, 2006
A surge in diabetes cases in India threatens the whole health care system. The cost for the increase in diabetes is estimated to be over 250 billion dollars.


Diabetes Will Cripple Health Budgets
Posted: Thursday, September 28, 2006
The growing diabetes epidemic could cripple healthcare budgets in coming decades, particularly in eastern countries.


U.S. Health-Care System Scores a D for Quality
Posted: Thursday, September 28, 2006
The US, which spends more then twice the average of other countries received a score of 66 out of 100.


Optimizing Control in Diabetes (OPTIMIZE) Survey Urges Action NOW!
Posted: Thursday, September 21, 2006
Diabetes experts have warned that urgent action needs to be taken to drastically improve the management of diabetes to prevent a potentially devastating and costly global burden.


Americans Without Health Benefits Sets Record
Posted: Thursday, September 07, 2006
The number of Americans without health insurance rose to a record in 2005 as medical costs increased three times as fast as wages, according to forecasts for a Census Bureau report.


Diabetes Better Managed In The UK Than The USA
Posted: Thursday, September 07, 2006
When patients have access to free healthcare, they have better clinical outcomes.


Blacks Have Poorer Control of Diabetes Than Whites
Posted: Thursday, August 31, 2006
A new review of the data from 56,000 patients shows that blacks with diabetes tend to have worse control of the disease than whites.


Blacks, Latinos, and Asians With Diabetes Face Higher Hospitalization Rates Than Whites
Posted: Thursday, August 17, 2006
Hospitalizations for potentially preventable diabetes-related complications and other conditions are more likely among blacks and Latinos than among non-Latino whites and Asians.


More Then One-Third of Medicaid Patients Don't Take Their Type 2 Drugs Properly
Posted: Thursday, August 17, 2006
Patients on metformin, regardless of race, were 62 percent less likely to adhere to their regimen.


States Ask FDA to OK Generic Insulin
Posted: Thursday, August 17, 2006
Four governors, looking to ease drug costs under state programs, petitioned the U.S. Food and Drug Administration to provide guidelines for generic versions of insulin and human growth hormone.


Costa Rica Travel Corp. will donate a portion of the proceeds to and is a sponsor of Defeat Diabetes Foundation.
Send your unopened, unexpired test strips to

:


Defeat Diabetes Foundation
150 153rd Ave, Suite 300
Madeira Beach, FL 33708
DDF advertisement
Analyze nutrition content by portion
DDF advertisement