This site complies with the HONcode standard for trustworthy health information:
verify here.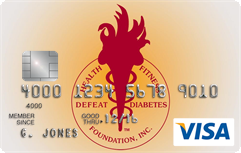 Rewarding for
you and us
Defeat Diabetes Foundation
Defeat Diabetes
Foundation
150 153rd Ave,
Suite 300
Madeira Beach, FL 33708
Governments & Organizations
Search our News Articles Archives for diabetes and health news. Search by word or phrase. The latest article will appear first.
FDA Issues Safety Alert on Avandia
Posted: Tuesday, May 22, 2007
Safety data from controlled clinical trials have shown that there is a potentially significant increase in the risk of heart attack and heart-related deaths in patients taking Avandia.


Phone Counseling Helps Patients Improve Eating and Exercise Habits
Posted: Friday, April 20, 2007
"Phoning it in" works when it comes to losing weight and getting fit, according to a new systematic review. 77% effectiveness shown in studies.



Americans Fear Being Diagnosed with Diabetes
Posted: Saturday, April 07, 2007
More than half of Americans fear developing diabetes, but many continue the unhealthy behaviors that boost their odds of getting the blood sugar disease, a new survey shows.


65-Year-Old Couple Retiring in 2007 Needs $215,000 for Future Health Care Costs
Posted: Thursday, April 05, 2007
You can add probably 20% - 30% more if one of them has diabetes.


ASIA Is Now Part of the Growing Diabetes Epidemic
Posted: Thursday, March 22, 2007
It is now expected to reach epidemic proportions as they become affluent middle class.


Lipitor® Tablets Has Been Approved for New Indications
Posted: Thursday, March 15, 2007
The FDA has approved Lipitor® to reduce the risk of nonfatal heart attacks, fatal and non-fatal strokes, certain types of heart surgery, hospitalization for heart failure, and chest pain; in patients with heart disease.


Health Care $pending in the U.S. Will Double in 10 Years
Posted: Thursday, March 15, 2007
Diabetes will be a primary contributor to the amount of money people spend on health care in the United States, which is likely to double over the next 10 years - from $2.1 trillion to $4 trillion - according to a new report published in an online edition of Health Affairs.


New Recommendations for the Management of Diabetes and CVD
Posted: Wednesday, February 21, 2007
The European Society of Cardiology and the European Association for the Study of Diabetes (EASD) have together issued new guidelines on the management of diabetes, prediabetes, and cardiovascular disease. All patients with coronary artery disease should have an oral glucose tolerance test if their diabetic status is unknown and that every patient with diabetes should be screened for CAD.


First Nonprescription Diet Drug Alli Wins U.S. Approval
Posted: Wednesday, February 14, 2007
At least 6 million Americans expected to buy Alli at a cost of 2 dollars a day, beginning this summer. For those that don't reduce their fat intake while taking Alli, will be in for a surprise.


MannKind Corporation Will Submit for FDA Approval for It's SUPRA Inhaled Insulin
Posted: Thursday, February 08, 2007
It has been described by Jay Skyler, a leading diabetologist, as the first in a new class of diabetic therapies, "Supra-Rapid Acting Insulin's", that can change the way diabetes is treated.


Costa Rica Travel Corp. will donate a portion of the proceeds to and is a sponsor of Defeat Diabetes Foundation.
Send your unopened, unexpired test strips to

:


Defeat Diabetes Foundation
150 153rd Ave, Suite 300
Madeira Beach, FL 33708
DDF advertisement
Analyze nutrition content by portion
DDF advertisement