This site complies with the HONcode standard for trustworthy health information:
verify here.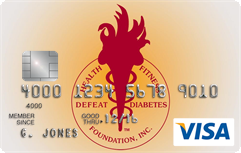 Rewarding for
you and us
Defeat Diabetes Foundation
Defeat Diabetes
Foundation
150 153rd Ave,
Suite 300
Madeira Beach, FL 33708
Other Diseases » Hypertension
Search our News Articles Archives for diabetes and health news. Search by word or phrase. The latest article will appear first.
New BP Combo Coming to Market
Posted: Friday, February 02, 2007
Clinical trials demonstrated that Exforge helped 9 out of 10 patients to reach their blood pressure goal.


Clinical Trials of Polypills for CVD Begin
Posted: Thursday, January 25, 2007
Polypill will contain aspirin, lisinopril, simvastatin, and atenolol, and will cost 2 dollars a month.


Fasting Glucose Predicts Heart Failure, Death Rate, MI and Stroke, Independent of Diabetes
Posted: Thursday, November 30, 2006
Fasting Glucose Predicts Heart Failure, Death Rate, MI and Stroke, Independent of Diabetes
An analysis based on the combined interim results from two prospective randomized trials, rates of HF hospitalization over more than two years rose in tandem with baseline fasting plasma glucose levels.


Fruit Yogurt Could Play an Important Role in Diabetes Management
Posted: Thursday, November 16, 2006
Scientists screened dairy and soy yogurts for properties that could help keep diabetes and hypertension in check, such as the activity level of enzymes that help moderate blood sugar.


ACE Inhibitors A Must for Type 2's with Elevated BP
Posted: Thursday, November 09, 2006
Since 85% of people with type 2 diabetes also may have elevated blood pressure, they should be given an ACE inhibitor to protect from kidney failure.


Strong Link Between Uric Acid & Hypertension in Blacks
Posted: Thursday, November 09, 2006
A simple blood test could predict risk and that treatments to lower uric acid may be a novel way to reduce hypertension-related complications in this population.


Beta-Blocker Drugs Found To Promote Diabetes
Posted: Thursday, October 19, 2006
New UK research indicates that taking beta-blocker drugs to treat high blood pressure can increase the risk of developing diabetes by 50 percent, compared to newer drugs.


Antihypertensives Cut New-Onset Diabetes by a Third
Posted: Thursday, October 12, 2006
A new analysis of the ASCOT study shows the clearest proof so far that antihypertensive treatment with an ACE inhibitor and calcium channel blocker limits new-onset diabetes, while treatment with a ß-blocker (atenolol), and thiazide diuretic (bendroflumethiazide) helps cause it.


New Hypertension Pills Cut Diabetes Risk by A Third
Posted: Thursday, September 21, 2006
Researchers have reported that patients given a specific combination of new blood pressure drugs are one-third less likely to develop diabetes than those on older pills.


Lowering Blood Pressure: Take a Hike!
Posted: Wednesday, September 13, 2006
Three or four short, brisk walks throughout the day can be more helpful to people watching their blood pressure than one continuous bout of exercise, Indiana University researchers report.


Costa Rica Travel Corp. will donate a portion of the proceeds to and is a sponsor of Defeat Diabetes Foundation.
Send your unopened, unexpired test strips to

:


Defeat Diabetes Foundation
150 153rd Ave, Suite 300
Madeira Beach, FL 33708
DDF advertisement
Analyze nutrition content by portion
DDF advertisement