This site complies with the HONcode standard for trustworthy health information:
verify here.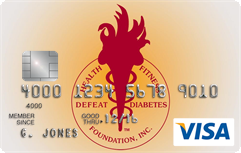 Rewarding for
you and us
Defeat Diabetes Foundation
Defeat Diabetes
Foundation
150 153rd Ave,
Suite 300
Madeira Beach, FL 33708
Other Diseases » Other Diseases
Search our News Articles Archives for diabetes and health news. Search by word or phrase. The latest article will appear first.
Gout Linked to Increased Risk for Diabetes, Renal Disease
Posted: Saturday, November 12, 2011
Two studies show that uncontrolled serum uric acid levels are associated with a nearly 20% increased risk of developing diabetes and a more than 40% increased risk of developing renal disease.


Andrew P. Mandell - MR. DIABETES® Offers Diabetes Prevention Lessons to Kuwait and U.S.
Posted: Tuesday, November 01, 2011
U.S. Department of State Program for Diabetes Awareness in Kuwait Highlights Prevention Opportunities at Home and Abroad.


Diabetes Patients Have Double the Risk for Hepatitis B Infection
Posted: Tuesday, November 01, 2011
The CDC held a hearing on a recommendation that patients with diabetes receive immunization with the hepatitis B vaccine.
Results from CDC investigations identified inadequately cleaned blood glucose monitors as a major route of hepatitis B virus transmission among patients with diabetes.



An "IRA" for Health Dividends
Posted: Monday, October 31, 2011
Losing weight in midlife pays huge dividends later in life.


Diabetes Medication Compliance a Major U.S. Issue
Posted: Sunday, October 23, 2011
We need to do a better job. Research by the New England Healthcare Institute shows that patients who don't take their medications as prescribed, cost the U.S. health care system an estimated $290 billion in avoidable medical spending each year.


FDA Approves Diabetes and Cholesterol-Lowering Drug Combo: Juvisync®
Posted: Sunday, October 09, 2011
Known as Juvisync (Merck), the new medication combines sitagliptin (Januvia, Merck), a dipeptidyl peptidase-4 (DPP-4) inhibitor used for glycemia control, with the cholesterol-lowering simvastatin.


Liver Function Tests (LFTs) Often Miss Liver Disease in Type 2 Diabetes
Posted: Saturday, October 08, 2011
Conventional liver function tests may miss a diagnosis of nonalcoholic fatty liver disease in patients with type 2 diabetes.


Reducing A1c Just 0.5% Leads to a 10% Reduction in CVD Events
Posted: Saturday, October 08, 2011
Even small changes in A1c and BP could significantly reduce the risk of CVD complications in people with type 2 diabetes.


Diabetes Set To Soar As Kuwait Follows In US's Footsteps
Posted: Thursday, October 06, 2011
"Diabetes has become an epidemic." This was the stark message delivered by American diabetes expert Andrew Mandell, also known as 'Mr. Diabetes®,' yesterday. Speaking at a press conference held at the American Embassy on the risks of diabetes and the various preventative measures that can be taken to reduce the incidence of the disease, Mandell, who has walked 10,030.3 miles along the borders of the US to raise awareness of diabetes, said that Kuwait is a "snapshot" of where the US stood in relation to the condition 40 or 50 years ago, and is mirroring similar patterns to those seen in the States.


Defeating Diabetes Requires Awareness, Right Choices
Posted: Thursday, October 06, 2011
Defeating diabetes requires self-awareness and making the right choices, which are elements essential for Kuwait to combat the disease, said Executive Director for the Defeat Diabetes Foundation (DDF) Andrew Mandell on Wednesday.

Speaking at a roundtable press meeting at the US Embassy, Mandell, also known as "Mr. Diabetes", told KUNA that building diabetes prevention habits were integral for such situations, affirming that such steps would "impact the disease" which is becoming an epidemic in Kuwait.


Costa Rica Travel Corp. will donate a portion of the proceeds to and is a sponsor of Defeat Diabetes Foundation.
Send your unopened, unexpired test strips to

:


Defeat Diabetes Foundation
150 153rd Ave, Suite 300
Madeira Beach, FL 33708
DDF advertisement
Analyze nutrition content by portion
DDF advertisement