This site complies with the HONcode standard for trustworthy health information:
verify here.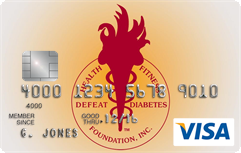 Rewarding for
you and us
Defeat Diabetes Foundation
Defeat Diabetes
Foundation
150 153rd Ave,
Suite 300
Madeira Beach, FL 33708
Other Diseases » Other Diseases
Search our News Articles Archives for diabetes and health news. Search by word or phrase. The latest article will appear first.
Diabetes and the Dental Patient: PERIODONTAL DISEASE AND DIABETES
Posted: Thursday, March 16, 2006
Periodontal disease is a chronic bacterial infection that affects the gum and bone supporting the teeth. It is a serious infection that, if left untreated, will lead to tooth loss. In untreated cases, periodontal disease can be life threatening for diabetic patients.


High Cholesterol in Diabetes May Harm Vision
Posted: Monday, January 23, 2006
individuals with the highest levels of low-density lipoprotein (LDL), the "bad" cholesterol, had twice the risk of developing a visual problem called macular edema, or fluid in the macula of the eye, compared with those with the lowest LDL levels. Subjects with the highest ratio of total cholesterol to high-density lipoprotein (HDL), the "good" cholesterol had a fourfold increased risk of this eye disorder.



Diabetes Protects Against Prostate Cancer
Posted: Thursday, June 03, 2004
Findings from a new study provide further evidence that men with diabetes mellitus have a reduced risk of prostate cancer. After controlling for potential confounders, the authors found that diabetes was associated with a 36% reduction in the risk of prostate cancer.



Childhood Obesity A Major Problem And Is Getting Worse
Posted: Saturday, May 29, 2004
If an answer to this obesity epidemic is not found soon, for the first time this century, the present generation of children will not live as long as their parents "This trend shows us our children are becoming more obese at a younger age and if we don't address this problem, the health consequence for obesity include premature death from heart disease, diabetes, cancer, breathing problems and arthritis


Costa Rica Travel Corp. will donate a portion of the proceeds to and is a sponsor of Defeat Diabetes Foundation.
Send your unopened, unexpired test strips to

:


Defeat Diabetes Foundation
150 153rd Ave, Suite 300
Madeira Beach, FL 33708
DDF advertisement
Analyze nutrition content by portion
DDF advertisement