This site complies with the HONcode standard for trustworthy health information:
verify here.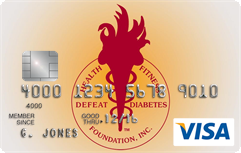 Rewarding for
you and us
Defeat Diabetes Foundation
Defeat Diabetes
Foundation
150 153rd Ave,
Suite 300
Madeira Beach, FL 33708
Other Diseases » Stroke
Search our News Articles Archives for diabetes and health news. Search by word or phrase. The latest article will appear first.
Diabetes Risk Factors Develop Earlier in Women
Posted: Thursday, March 22, 2007
The "diabetes clock" may start ticking in women years in advance of a medical diagnosis of the disease, new research has shown.


Lipitor® Tablets Has Been Approved for New Indications
Posted: Thursday, March 15, 2007
The FDA has approved Lipitor® to reduce the risk of nonfatal heart attacks, fatal and non-fatal strokes, certain types of heart surgery, hospitalization for heart failure, and chest pain; in patients with heart disease.


Diabetes-Related Eye Disorder Signals Stroke Risk
Posted: Thursday, March 08, 2007
Damage to the retina that sometimes comes with diabetes is associated with an increased risk of having a stroke, researchers report.


Diabetes's Spread Will Exceed All Predictions, Study Finds
Posted: Thursday, March 08, 2007
The World Health Organization's estimate of 39 percent growth in diabetes cases between 2000 and 2030 may be an underestimate, according to a study of cases in Canada. At least 171 million people have diabetes worldwide, and the number will climb to 366 million by 2030, WHO estimates.


Stroke Prevalence in Middle-Aged Women Higher Than Men
Posted: Thursday, March 01, 2007
A new study shows that stroke is more than twice as prevalent in middle-aged women as in men of the same age.


Old Cholesterol Remedy Makes a Comeback
Posted: Friday, February 02, 2007
Studies show that adding niacin to a statin can raise HDL's as much as 35% and reduce triglycerides by 50% and reduce the risk of heart attack or stroke by 70 percent.


Statins in Our Drinking Water?
Posted: Thursday, December 07, 2006
If Fluoride in our drinking water prevents cavities then why not statins? Statins found to reduce heart attacks by 29% and strokes by 14% in those without heart disease.


Fasting Glucose Predicts Heart Failure, Death Rate, MI and Stroke, Independent of Diabetes
Posted: Thursday, November 30, 2006
Fasting Glucose Predicts Heart Failure, Death Rate, MI and Stroke, Independent of Diabetes
An analysis based on the combined interim results from two prospective randomized trials, rates of HF hospitalization over more than two years rose in tandem with baseline fasting plasma glucose levels.


Use Folic Acid to Cut Heart Disease, Say Experts
Posted: Thursday, November 30, 2006
The scientific evidence is strong enough to justify using folic acid as a cheap and simple way of reducing heart disease and strokes, say researchers in this week's BMJ.


Two Strokes and You're Done
Posted: Thursday, August 31, 2006
Having a stroke is bad enough. But having another one after surviving the first one is especially bad, more than doubling a person's risk of dying in the next two years, a new study finds.


Costa Rica Travel Corp. will donate a portion of the proceeds to and is a sponsor of Defeat Diabetes Foundation.
Send your unopened, unexpired test strips to

:


Defeat Diabetes Foundation
150 153rd Ave, Suite 300
Madeira Beach, FL 33708
DDF advertisement
Analyze nutrition content by portion
DDF advertisement