This site complies with the HONcode standard for trustworthy health information:
verify here.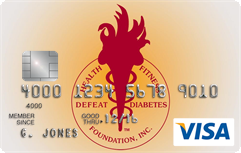 Rewarding for
you and us
Defeat Diabetes Foundation
Defeat Diabetes
Foundation
150 153rd Ave,
Suite 300
Madeira Beach, FL 33708
Other Diseases
Search our News Articles Archives for diabetes and health news. Search by word or phrase. The latest article will appear first.
Internal Clock Causes Morning Blood Pressure Changes
Posted: Thursday, March 22, 2007
It has been known for decades that heart attacks and strokes occur most frequently in the early-morning hours. Now, researchers at the University of Pennsylvania School of Medicine have provided the first evidence for the role of our body's internal molecular clock in controlling blood pressure and a mechanism by which this occurs.



Diabetes Risk Factors Develop Earlier in Women
Posted: Thursday, March 22, 2007
The "diabetes clock" may start ticking in women years in advance of a medical diagnosis of the disease, new research has shown.


Diabetes Linked with Onset of Alzheimer's
Posted: Thursday, March 22, 2007
American researchers have found evidence that diabetes can slow down the brain, and diabetics are 65 per cent more likely to develop Alzheimer's than people with normal blood sugar levels.


The Prevalence of Chronic Kidney Disease is on the Rise, According to CDC
Posted: Thursday, March 22, 2007
In the period from 1999 to 2004, 16.8% of the U.S. population ages 20 and older had chronic kidney disease, up from 14.5% in the period from 1988 to 1994. The difference represents a 15.9% increase based on crude estimates of prevalence.


Heart Disease, Diabetes, Depression Increases Risk for Death by 30 Percent
Posted: Thursday, March 15, 2007
Heart disease, diabetes and depression can be a lethal triple-play - boosting a patient's death risk by up to 30 percent, new research shows.


Lipitor® Tablets Has Been Approved for New Indications
Posted: Thursday, March 15, 2007
The FDA has approved Lipitor® to reduce the risk of nonfatal heart attacks, fatal and non-fatal strokes, certain types of heart surgery, hospitalization for heart failure, and chest pain; in patients with heart disease.


Treat The Gums, Treat The Heart and Diabetes
Posted: Thursday, March 15, 2007
Scientists at University College London (UCL) have conducted the first clinical trial to demonstrate that an intensive treatment for periodontitis (gum disease) directly improves the health of blood vessels.


Treating Depression Improves Diabetes Control
Posted: Thursday, March 15, 2007
A study of type 2 diabetics with depression confirms that depression has a negative impact on glycemic (blood sugar) control, researchers report, and "affirms the importance of depression management in diabetic patients in its potential to improve glycemic control."


Diabetes-Related Eye Disorder Signals Stroke Risk
Posted: Thursday, March 08, 2007
Damage to the retina that sometimes comes with diabetes is associated with an increased risk of having a stroke, researchers report.


Common Pain Relievers Linked to Elevated Blood Pressure in Men
Posted: Thursday, March 08, 2007
Men who regularly take commonly available and widely used pain relievers may have an increased risk of high blood pressure of 48% compared with those who do not use these medications.


Costa Rica Travel Corp. will donate a portion of the proceeds to and is a sponsor of Defeat Diabetes Foundation.
Send your unopened, unexpired test strips to

:


Defeat Diabetes Foundation
150 153rd Ave, Suite 300
Madeira Beach, FL 33708
DDF advertisement
Analyze nutrition content by portion
DDF advertisement