This site complies with the HONcode standard for trustworthy health information:
verify here.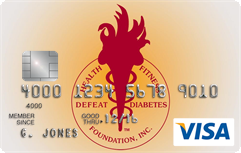 Rewarding for
you and us
Defeat Diabetes Foundation
Defeat Diabetes
Foundation
150 153rd Ave,
Suite 300
Madeira Beach, FL 33708
Other Diseases
Search our News Articles Archives for diabetes and health news. Search by word or phrase. The latest article will appear first.
Healthy Lifestye Factors Can Reduce Deadly Chronic Diseases by 80%
Posted: Wednesday, October 07, 2009
Four healthy lifestyle factors -- never smoking, maintaining a healthy weight, exercising regularly and following a healthy diet -- together appear to be associated with as much as an 80 percent reduction in the risk of developing the most common and deadly chronic diseases, according to a report in Archives of Internal Medicine.


Irregular Heartbeat Risk Higher in Women with Type 2 Diabetes
Posted: Wednesday, October 07, 2009
Women with Type 2 diabetes have a 26 percent increased risk of developing atrial fibrillation, a potentially life-threatening irregular heartbeat, new findings suggest. The reason behind the gender difference isn't clear, researchers say.


EASD: Link Between Severe Mental Illness, CVD, Diabetes
Posted: Wednesday, October 07, 2009
European organizations are calling for improved care and screening for CVD and diabetes in those with mental illnesses.


FDA Issues Caution for Januvia and Janumet for Acute Pancreatitis
Posted: Wednesday, September 30, 2009
U.S. health officials said on Friday they suspect Merck & Co., Inc.'s blockbuster diabetes drug Januvia may be linked to serious cases of inflamed pancreas, but company officials disputed the connection.


MRI Shows Brain Atrophy in Type 2 Diabetes Patients
Posted: Wednesday, September 30, 2009
Patients with Type 2 diabetes have more pronounced brain atrophy and are more likely to have cerebral infarcts, a new published study suggests.


Using an Antiseptic Mouth Rinse May Improve Blood Glucose Control
Posted: Wednesday, September 30, 2009
The results of a new clinical study demonstrate that the plaque and gingivitis germ-killing action of Listerine® Antiseptic significantly reduces the amount of germs that travel from the mouth to the bloodstream in people with mild to moderate gingivitis, which can affect diabetes and CVD.


Link between Male Diabetes Patients with Allergies and Kidney Disease
Posted: Wednesday, September 30, 2009
For men with Type 2 diabetes, the eosinophil (a cell type linked to allergic inflammation) cell count may be able to estimate the risk of diabetes-related kidney and heart disease in men. This comes from a recently published study in Japan.


Anakinra Provides Sustained Benefits for Diabetes
Posted: Wednesday, September 30, 2009
Months after withdrawal of the interleukin-1 receptor antagonist (IL-1Ra) anakinra, patients with Type 2 diabetes still show improvements in beta cell function, hemoglobin A1c levels, and markers of systemic inflammation, according to a new published report.


Diabetes History
Posted: Saturday, September 26, 2009
Diabetes treatments are sure much better today than they were hundreds of years of even several years ago. I would have hated to have had diabetes back even several years before, when meters where big and hard to use, and insulin needles were huge sources of pain when injecting. I'd like to take a look back at what diabetes was like many years ago, and tell you just how far diabetes treatments have come!


Diabetic Retinopathy Linked to Inflammatory Markers
Posted: Wednesday, September 23, 2009
In patients with Type 1 diabetes and kidney disease, several serum markers of inflammation and endothelial dysfunction are associated with increasing prevalence and severity of diabetic retinopathy, investigators report.


Costa Rica Travel Corp. will donate a portion of the proceeds to and is a sponsor of Defeat Diabetes Foundation.
Send your unopened, unexpired test strips to

:


Defeat Diabetes Foundation
150 153rd Ave, Suite 300
Madeira Beach, FL 33708
DDF advertisement
Analyze nutrition content by portion
DDF advertisement