This site complies with the HONcode standard for trustworthy health information:
verify here.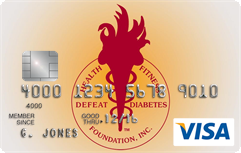 Rewarding for
you and us
Defeat Diabetes Foundation
Defeat Diabetes
Foundation
150 153rd Ave,
Suite 300
Madeira Beach, FL 33708
Other Diseases
Search our News Articles Archives for diabetes and health news. Search by word or phrase. The latest article will appear first.
Caloric Restriction with or without Exercise: The Fitness versus Fatness Debate
Posted: Sunday, February 14, 2010
There is a debate over the independent effects of aerobic fitness and body fatness on mortality and disease risks.


Obesity at Seven Years of Age Increases Risk of Later Cardiovascular Disease
Posted: Sunday, February 14, 2010
By as early as seven years of age, being obese may raise a child's risk of future heart disease and stroke, even in the absence of other cardiovascular risk factors such as high blood pressure, according to a new study.


Aspirin Associated with Reduced Cardiovascular and All-Cause Mortality in Type 2 Diabetes
Posted: Sunday, February 07, 2010
Regular low-dose aspirin may reduce all-cause and CVD mortality in a primary prevention setting in Type 2 diabetes.


MRI Reveals Risk for Kidney Failure in Diabetic Patients
Posted: Sunday, February 07, 2010
So-called silent strokes, visible on cerebral MRI scans, predict kidney failure in patients with Type 2 diabetes, researchers said.


Low-Carb Diet Reduces Blood Pressure
Posted: Sunday, February 07, 2010
Researchers have found a low-carbohydrate diet helps people lose weight as effectively as a popular weight loss drug, and trumps the drug at lowering blood pressure.


Medical Professionals Failing to Tell Patients They Are Not Fit to Drive
Posted: Sunday, January 31, 2010
Many healthcare professionals are failing to advise people with medical conditions that could affect their ability to drive whether they should get behind the wheel, according to new research.


New Data Prompt Renewed Calls for Public Health Initiative to Cut Salt in US Diet
Posted: Sunday, January 31, 2010
New statistical projections suggest that slashing salt in the US diet by 3 g per day would have huge benefits, reducing the annual number of new cases of coronary heart disease, strokes, and MI's and potentially saving up to 90,000 lives a year.


New Breath Sensor Could Help Combat Diabetes
Posted: Sunday, January 31, 2010
A tiny new sensor could provide fresh, inexpensive diagnosis and treatment methods for people suffering from a variety of diseases.


Carrying More Fat in Thighs and Rear Is Good for You
Posted: Sunday, January 24, 2010
A new study suggests that people carrying their body fat in their backside and thighs enjoy some extra protection against diabetes, heart disease and other health problems associated with obesity.


Tuberculosis and Diabetes Linked
Posted: Sunday, January 24, 2010
Clinicians caring for tuberculosis patients should screen routinely for diabetes, as the presence of diabetes could complicate the treatment of tuberculosis.


Costa Rica Travel Corp. will donate a portion of the proceeds to and is a sponsor of Defeat Diabetes Foundation.
Send your unopened, unexpired test strips to

:


Defeat Diabetes Foundation
150 153rd Ave, Suite 300
Madeira Beach, FL 33708
DDF advertisement
Analyze nutrition content by portion
DDF advertisement