This site complies with the HONcode standard for trustworthy health information:
verify here.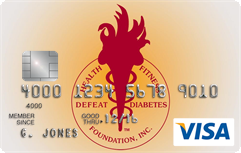 Rewarding for
you and us
Defeat Diabetes Foundation
Defeat Diabetes
Foundation
150 153rd Ave,
Suite 300
Madeira Beach, FL 33708
Other Diseases
Search our News Articles Archives for diabetes and health news. Search by word or phrase. The latest article will appear first.
High Cholesterol, Diabetes Lead Drug Spending for the Elderly
Posted: Sunday, March 21, 2010
Purchases of cholesterol and diabetes prescription drugs by elderly Medicare beneficiaries reached nearly $19 billion in 2007 -- about one-fourth of the approximately $82 billion spent for medications for the elderly, according to the latest AHRQ News and Numbers.


The White House Blog: Voices of Reform
Posted: Wednesday, March 17, 2010
There's no issue that touches people more directly than health care, so there's good reason for people to want as much reassurance as they can get before the country goes ahead with reform. That's why those who work in our health care system day in and day out have a unique role in weighing in on the merits of any reform effort.

In an unprecedented show of diverse, even sweeping support, a virtual army of organizations came out in support of the President's health reform proposal this morning as Congress prepares to make its final decisions.


A1c's Over Five Percent Increase Risk for Stroke
Posted: Sunday, March 14, 2010
Glycated hemoglobin (HbA1c), even at levels considered in the "normal" range, emerged as an independently significant predictor of heart-disease events, stroke, and death over more than a decade in an analysis from the Atherosclerosis Risk in Communities (ARIC) study. The risks of incident diabetes, coronary heart disease events, and death were significantly increased for all HbA1c values higher than the reference range of 5.0% to <5.5%.


Celiac and Diabetes Are Related Through Genetics
Posted: Sunday, March 07, 2010
Data increasingly supports an association between rs6822844 at the IL2-IL21 region and multiple autoimmune diseases in individuals of European descent. A number of autoimmune diseases share susceptibility genes, pointing to similar molecular mechanisms.


Stress Affects Brain Function in Older People with Type 2 Diabetes
Posted: Sunday, March 07, 2010
According to researchers from the University of Edinburgh, UK, stress increases the risk of memory loss and cognitive decline in older people with Type 2 diabetes.


Diabetes and the Risk of Dementia
Posted: Sunday, March 07, 2010
Diabetes increases the risk of Alzheimer's disease and vascular dementia and the risk is stronger when diabetes occurs at mid-life than in late life according to university researchers in Sweden.


Low-Carb Diet May Increase Bad Cholesterol Levels
Posted: Sunday, March 07, 2010
Cutting down on carbs may help people lose weight, but it may not be so good for lowering cholesterol, new research shows.


Coffee Drinkers Have Lower Stroke Risk
Posted: Sunday, March 07, 2010
Drinking just one cup of coffee a day -- either regular or decaffeinated -- was associated with a 30% reduced risk of stroke, a large, prospective study showed.


Different Oral Antidiabetics Associated with Different Adverse Outcomes?
Posted: Sunday, March 07, 2010
Risk of cardiovascular disease and all-cause mortality among patients with Type 2 diabetes prescribed oral antidiabetes drugs: retrospective cohort study using UK general practice research database.


Dialysis Patients: Fatigue May Predict Heart Attack
Posted: Sunday, March 07, 2010
For dialysis patients, high scores on a new fatigue rating scale predict an increased risk of heart attack or other cardiovascular events, according to a new study.


Costa Rica Travel Corp. will donate a portion of the proceeds to and is a sponsor of Defeat Diabetes Foundation.
Send your unopened, unexpired test strips to

:


Defeat Diabetes Foundation
150 153rd Ave, Suite 300
Madeira Beach, FL 33708
DDF advertisement
Analyze nutrition content by portion
DDF advertisement