This site complies with the HONcode standard for trustworthy health information:
verify here.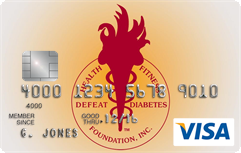 Rewarding for
you and us
Defeat Diabetes Foundation
Defeat Diabetes
Foundation
150 153rd Ave,
Suite 300
Madeira Beach, FL 33708
Obesity » Obesity
Search our News Articles Archives for diabetes and health news. Search by word or phrase. The latest article will appear first.
Weight Loss Should be the Primary Intervention for Risk of Diabetes
Posted: Thursday, August 31, 2006
In a randomized trial with 1079 participants, for over 3 years it was found that for every 2 pounds of weight loss there was a 16% reduction in risk.


Aerobic Exercise Reduces Blood Pressure
Posted: Wednesday, August 23, 2006
Exercise is good for your blood pressure -- no matter your age, weight, race or gender. And it really doesn't matter whether you get exercise from a brisk walk, a fast run or few laps in the pool; the results are equally as good.


Physical Activity Shrinks Abdominal Fat Cells
Posted: Wednesday, August 23, 2006
Physical activity may be especially helpful in reducing the size of fat cells around the waistline -- more so than diet alone. That's important, because fat specifically in the abdomen has been linked to the risk of heart disease and diabetes.



Night Eating Can Increase Diabetic Complications
Posted: Thursday, August 17, 2006
Night eating is common in diabetic patients and is associated with increased complications.


Obese Have Higher Cardiac Risk, but Better Treatment Outcomes
Posted: Thursday, August 17, 2006
Obese individuals are at increased risk for developing an acute coronary syndrome (ACS), but because they are treated more aggressively than their lean counterparts, their outcomes are actually better.


Pedometer Counts Confirm TV Watchers Stay Put
Posted: Thursday, August 17, 2006
It may seem axiomatic, but a pedometer-based study has provided empirical confirmation that adults who watch more television are less physically active.


`Mr. Diabetes®' Talks the Talk and Walks the Walk
Posted: Wednesday, August 09, 2006
Walking down Commonwealth Avenue, on approximately the 7,500th mile of his perimeter walk around the United States, Andy ``Mr. Diabetes®" Mandell spotted his latest target.

``Hi, may I talk to you for a minute?" Mandell asked the young man walking toward him. ``Do you know anyone with diabetes?"


Diabetes Prevalence Outstrips National Growth Rate and More
Posted: Wednesday, August 09, 2006
The US Centers for Disease Control and Prevention (CDC) reported a 50% increase in the prevalence of diabetes from 1997 to 2004.


Walking Makes a Difference in Controlling Type 2 Diabetes
Posted: Wednesday, August 09, 2006
How much walking is needed to produce the best effects for controlling Type 2 diabetes?


Diabetes Tied to Enlarged Prostate
Posted: Thursday, August 03, 2006
Researchers report that, BPH, or benign prostate hyperplasia, is a common condition in older men, but the risk of developing the condition seems to be increased by obesity and high blood sugar levels.


Costa Rica Travel Corp. will donate a portion of the proceeds to and is a sponsor of Defeat Diabetes Foundation.
Send your unopened, unexpired test strips to

:


Defeat Diabetes Foundation
150 153rd Ave, Suite 300
Madeira Beach, FL 33708
DDF advertisement
Analyze nutrition content by portion
DDF advertisement