This site complies with the HONcode standard for trustworthy health information:
verify here.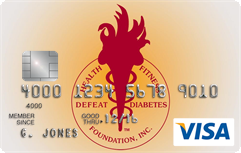 Rewarding for
you and us
Defeat Diabetes Foundation
Defeat Diabetes
Foundation
150 153rd Ave,
Suite 300
Madeira Beach, FL 33708
Obesity » Obesity
Search our News Articles Archives for diabetes and health news. Search by word or phrase. The latest article will appear first.
Turning Off Carb-to-Fat Conversion
Posted: Wednesday, December 19, 2012
Discovery of a protein involved in the conversion of dietary carbohydrates into fat could have implications down the road for treatment of fatty liver disease, diabetes, and obesity.


Insulin the Cause of Obesity
Posted: Wednesday, December 19, 2012
Chronically high levels of insulin may be an important underlying cause of obesity.


Diabetes, 24-7
Posted: Wednesday, December 12, 2012
You don't get days off from diabetes. It has to be managed constantly, and not just by monitoring your blood sugar and taking medication appropriately


New Treatment Reduces Weight 10 Percent and Improves Insulin Sensitivity
Posted: Sunday, December 02, 2012
A new, lab-created antibody that mimics the action of a naturally occurring molecule causes weight loss.


Gaining Weight after Diabetes Diagnosis Increases Mortality
Posted: Sunday, November 04, 2012
Adults who gained weight during the first year following their initial diagnosis with type 2 diabetes had a significantly increased risk for cardiovascular-disease death and for all-cause death.


Child Obesity Risks Greater than Thought
Posted: Tuesday, October 02, 2012
Children who are obese may have an even higher risk for heart disease, diabetes, and other weight-related diseases later in life than has been thought.


Visceral Fat Not Obesity Increases Risk of Diabetes
Posted: Monday, September 24, 2012
Having excess visceral fat and insulin resistance -- but not being obese in and of itself -- appears to put heavier patients at risk for prediabetes and diabetes.


Childhood Obesity Affects Brain Development
Posted: Tuesday, September 18, 2012
Brain development issues may occur in children who are overweight, obese, or at risk for metabolic syndrome.


Love Handles Increase Risk of Death by 50% with Normal BMI
Posted: Sunday, September 09, 2012
Where people store fat may ultimately determine their risk for developing diabetes and heart disease.


New Analysis Touts Low Carb Diets
Posted: Sunday, September 09, 2012
A new analysis from Duke University found that those on a low carb diet lost 18 pounds.


Costa Rica Travel Corp. will donate a portion of the proceeds to and is a sponsor of Defeat Diabetes Foundation.
Send your unopened, unexpired test strips to

:


Defeat Diabetes Foundation
150 153rd Ave, Suite 300
Madeira Beach, FL 33708
DDF advertisement
Analyze nutrition content by portion
DDF advertisement