This site complies with the HONcode standard for trustworthy health information:
verify here.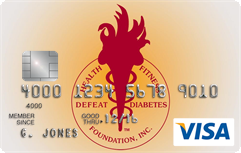 Rewarding for
you and us
Defeat Diabetes Foundation
Defeat Diabetes
Foundation
150 153rd Ave,
Suite 300
Madeira Beach, FL 33708
Obesity » Obesity
Search our News Articles Archives for diabetes and health news. Search by word or phrase. The latest article will appear first.
Why Gastric Bypass Surgery Cures Type 2 Diabetes
Posted: Sunday, May 08, 2011
Gastric bypass surgery is great for curing Type 2 diabetes. It works for almost 80% of patients. Now scientists are beginning to figure out why and weight loss may be the least of it.


A1c of 5.8 Percent in Children a Better Diagnostic Target to Diagnose Diabetes
Posted: Sunday, May 01, 2011
Utility of A1c of 6.5% for diagnosing pre-diabetes and diabetes in obese, questioned.


Limiting Carbs, Not Calories, Reduces Liver Fat Faster
Posted: Saturday, April 23, 2011
Curbing carbohydrates is more effective than cutting calories for individuals who want to quickly reduce the amount of fat in their liver.


Half of U.S. Adults Could Have Non-alcoholic Fatty Liver Disease by 2030
Posted: Sunday, April 17, 2011
Individuals who have diabetes or are overweight may benefit from seeking liver testing. A new study presented at the International Liver Conference has shown that these conditions are behind a major increase in non-alcoholic fatty liver disease, or NAFLD.




Nobiletin in Tangerines Fights Obesity and Protects againstType 2 Diabetes and Heart Disease
Posted: Sunday, April 17, 2011
New research has discovered a substance in tangerines not only prevents obesity, but also offers protection against Type 2 diabetes, and even atherosclerosis.


AACE Releases New Clinical Practice Guidelines for Developing a Diabetes Comprehensive Care Plan
Posted: Sunday, April 17, 2011
The new guidelines recognize the need for individual treatment plans and define personalized goals based on duration of diabetes, comorbidities, life expectancy, and the ability to provide treatment safely.


Effects of Grapefruit on Energy Balance, Weight Loss, Body Composition, and Cardiometabolic Risk in Obese Adults
Posted: Sunday, April 10, 2011
Reducing dietary energy density has proven to be an effective strategy to reduce energy intakes and promote weight control. This effect appears most robust when a low energy dense preload is consumed before meals.


Diet Rich in Omega-3 Fats May Reduce Risk of Obesity-Related Disease
Posted: Tuesday, April 05, 2011
A study of Yup'ik Eskimos in Alaska, who on average consume 20 times more omega-3 fats from fish than people in the lower 48 states, suggests that a high intake of these fats helps prevent obesity-related chronic diseases such as diabetes and heart disease.


Is Pioglitazone the Answer in Pre-diabetes?
Posted: Tuesday, April 05, 2011
A pill taken once a day in the morning prevented Type 2 diabetes in more than 70 percent of individuals whose obesity, ethnicity and other markers put them at highest risk for the disease.


Gastric Banding Associated with Relatively Poor Long-Term Outcomes
Posted: Saturday, March 26, 2011
In a study of 82 patients who were evaluated 12 or more years after undergoing laparoscopic adjustable gastric banding for morbid obesity, a majority of patients reported that.


Costa Rica Travel Corp. will donate a portion of the proceeds to and is a sponsor of Defeat Diabetes Foundation.
Send your unopened, unexpired test strips to

:


Defeat Diabetes Foundation
150 153rd Ave, Suite 300
Madeira Beach, FL 33708
DDF advertisement
Analyze nutrition content by portion
DDF advertisement