This site complies with the HONcode standard for trustworthy health information:
verify here.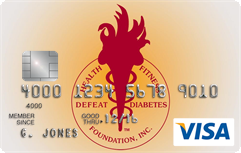 Rewarding for
you and us
Defeat Diabetes Foundation
Defeat Diabetes
Foundation
150 153rd Ave,
Suite 300
Madeira Beach, FL 33708
Obesity » Self-Management
Search our News Articles Archives for diabetes and health news. Search by word or phrase. The latest article will appear first.
New Magic Weight-Loss Pill rimonabant (Acomplia) Offers Modest Results, Blocks 'Munchies'
Posted: Wednesday, October 25, 2006
A new drug billed as a magic bullet for obesity — rimonabant (Acomplia) — does help people lose weight, although not that much weight, and also helps lower cardiac risk factors, according to a review of studies.


Study: Leptin Has Powerful Effect on Reward Center in the Brain
Posted: Wednesday, October 25, 2006
Leptin, a hormone critical for normal food intake and metabolism, exerts a strong effect on appetite by acting in the mid-brain region as well as in the hypothalamus, according to a Yale School of Medicine study in Neuron.


Study: Food or its Expectation Sparks Brain's Hunger Centers
Posted: Wednesday, October 25, 2006
The concept of whetting the appetite by serving hors d'oeuvres before a meal may have a solid scientific basis, according to a new report in the October issue of the journal Cell Metabolism.


Breast-Feeding Protects Against Obesity in Children of Diabetic, Overweight Mothers
Posted: Wednesday, October 25, 2006
Breast-feeding is inversely associated with the risk of childhood obesity regardless of maternal diabetes status or weight status.


Study: Genes and Diet Linked to Risk Factors for Heart Disease
Posted: Wednesday, October 25, 2006
Researchers from the Jean Mayer USDA Human Nutrition Research Center (USDA HNRCA) at Tufts University and colleagues have found another link among genes, heart disease and diet.


Being Obese Lowers Your Intelligence!
Posted: Wednesday, October 25, 2006
If French scientists are to be believed being obese is linked to a decline in a person's cognitive function.


Effect of Weight Loss on Arterial Stiffness in Type 2 Diabetes
Posted: Thursday, October 12, 2006
Moderate weight loss improves arterial stiffness in type 2 diabetes.


Exenatide As Effective As Insulin
Posted: Thursday, October 12, 2006
Patients on exenatide lost weight, while insulin patients gained weight.


Big Waist, Heavy Weight Both Raise Diabetes Risk
Posted: Thursday, October 05, 2006
Having either a large waistline or being overweight raises a person's risk of developing type 2 diabetes, but the combination of the two is most dangerous, a study shows.


EASD Recommends Earlier Insulin Therapy, Don't Wait 4-6 years!
Posted: Thursday, September 28, 2006
A Consensus Report launched at the annual meeting of the European Association for the Study of Diabetes, in Copenhagen, Denmark, is calling for urgent action to drastically improve the management of diabetes, particularly urging the increased acceptance of insulin. All patients with Type 2 diabetes, if they live long enough will require insulin.


Costa Rica Travel Corp. will donate a portion of the proceeds to and is a sponsor of Defeat Diabetes Foundation.
Send your unopened, unexpired test strips to

:


Defeat Diabetes Foundation
150 153rd Ave, Suite 300
Madeira Beach, FL 33708
DDF advertisement
Analyze nutrition content by portion
DDF advertisement