This site complies with the HONcode standard for trustworthy health information:
verify here.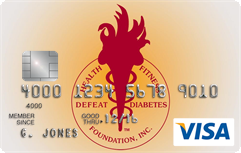 Rewarding for
you and us
Defeat Diabetes Foundation
Defeat Diabetes
Foundation
150 153rd Ave,
Suite 300
Madeira Beach, FL 33708
Obesity » Self-Management
Search our News Articles Archives for diabetes and health news. Search by word or phrase. The latest article will appear first.
Ninety-two Percent of Obese Kids Have a Vitamin D Deficiency
Posted: Monday, December 19, 2011
Overweight kids have lower levels of vitamin D than their slimmer counterparts, regardless of season, sex, or race and ethnicity.


New Approach to Management of Overeating in Children
Posted: Sunday, December 11, 2011
The published study describes two new methods for reducing overeating.


Nervous System Holds Key to Weight Loss
Posted: Saturday, December 10, 2011
People who have 'sympathetic nerve activity' are more likely to shed pounds.


Medicare Now Pays for Intensive Obesity Counseling
Posted: Saturday, December 03, 2011
Medicare will pick up the tab for obesity screening and intensive behavioral counseling, the Centers for Medicare and Medicaid announced.


Scientists Develop Weight-Loss Chewing Gum
Posted: Sunday, November 27, 2011
A team of US scientists believes they're close to delivering a gum that can help users fight the battle of the bulge one chew at a time.


Overweight People Eat Fewer Meals than Others
Posted: Saturday, November 26, 2011
In a new study looking at factors that may help in preventing weight gain researchers found that normal weight adults, including those who had lost a lot of weight and kept it off, ate more often than overweight people.


Resveratrol Improves Metabolism in Obese Men
Posted: Sunday, November 20, 2011
Resveratrol, an ingredient found in red wine, may improve the health of obese men.


New Drug Cuts Blood Supply to Fat Cells for Weight Loss without Exercise
Posted: Sunday, November 13, 2011
Adipotide basically reduces the blood supply specifically to fat cells, causing them to simply wither away.


An "IRA" for Health Dividends
Posted: Monday, October 31, 2011
Losing weight in midlife pays huge dividends later in life.


Weight-Loss Drugs Important in Type 2 Diabetes Management
Posted: Sunday, October 23, 2011
Optimizing weight "should be a priority" in the management of patients with type 2 diabetes.


Costa Rica Travel Corp. will donate a portion of the proceeds to and is a sponsor of Defeat Diabetes Foundation.
Send your unopened, unexpired test strips to

:


Defeat Diabetes Foundation
150 153rd Ave, Suite 300
Madeira Beach, FL 33708
DDF advertisement
Analyze nutrition content by portion
DDF advertisement