This site complies with the HONcode standard for trustworthy health information:
verify here.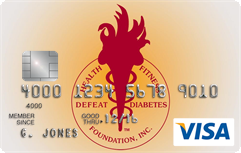 Rewarding for
you and us
Defeat Diabetes Foundation
Defeat Diabetes
Foundation
150 153rd Ave,
Suite 300
Madeira Beach, FL 33708
Obesity » Self-Management
Search our News Articles Archives for diabetes and health news. Search by word or phrase. The latest article will appear first.
Weight Loss With Gastric Bypass Is Key to Easing Diabetes
Posted: Wednesday, June 25, 2008
Patients who dropped most pounds went off diabetes meds and into remission, study found.


Dietary Antioxidants and Glucose Metabolism
Posted: Wednesday, June 25, 2008
Food with high antioxidant concentrations seems to have a protective effect, improving oxidative stress-mediated detrimental effects on the vicious circle among obesity, and insulin.


Carb-Loading at Breakfast Makes Dieting Easier Long-Term
Posted: Wednesday, June 25, 2008
Loading up on protein and carbohydrates at breakfast may help obese patients with metabolic syndrome stick to a low-calorie, low-carbohydrate diet the rest of the day, researchers found.


Glycemic Control Markedly Improved with Duodenal-Jejunal Sleeve
Posted: Friday, June 20, 2008
For obese patients with diabetes, a Teflon-like sleeve placed inside the small intestine just beyond the stomach iimproves glycemic control quickly and markedly.


Lifestyle, Not Genetics, Most Responsible for Insulin Resistance in Identical Twins
Posted: Thursday, June 19, 2008
A unique study performed on identical twins suggests that lifestyle choices, not genetics, plays the biggest role in the development of insulin resistance.


Hunger Hormone Linked to Stress and Depression
Posted: Monday, June 16, 2008
Stress and depression might cause an increase of the "hunger hormone," leading to overeating and subsequent weight gain. This finding could scientifically explain the common phenomena of eating to feel better, and the unhealthy weight gain that follows.


Sweetened Beverages Not Linked to Childhood Weight Gain
Posted: Monday, June 16, 2008
There is little or no connection between sugar-sweetened beverage consumption and childhood obesity. A recent study indicates that these beverages are not the cause of increased weight gain in children and teenagers.


Type 2 Patients Taking Exenatide Once Weekly Improved Glycemic Control, Weight, and Lipid Profiles
Posted: Wednesday, June 11, 2008
Amylin, Eli Lilly and Alkermes announced results from the DURATION-1 trial, a 30-week study that compared the efficacy of exenatide once weekly, a long-acting release formulation of exenatide, to BYETTA(R) (exenatide) injection.


Don't Depend on Restaurant 'Diet' Menus
Posted: Thursday, May 29, 2008
Independent Testing Showed Far More Calories and Fat Than Advertised in Many Meals


Do Obese People Aggravate Global Warming?
Posted: Thursday, May 22, 2008
Researchers say obesity epidemic threatens environment, and an additional 250 million tons of greenhouse gases may be released every year to sustain an ever more obese population. The obesity experts condemned this letter in Lancet.


Costa Rica Travel Corp. will donate a portion of the proceeds to and is a sponsor of Defeat Diabetes Foundation.
Send your unopened, unexpired test strips to

:


Defeat Diabetes Foundation
150 153rd Ave, Suite 300
Madeira Beach, FL 33708
DDF advertisement
Analyze nutrition content by portion
DDF advertisement