This site complies with the HONcode standard for trustworthy health information:
verify here.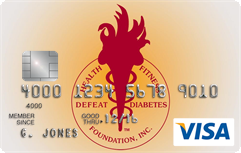 Rewarding for
you and us
Defeat Diabetes Foundation
Defeat Diabetes
Foundation
150 153rd Ave,
Suite 300
Madeira Beach, FL 33708
Obesity » Self-Management
Search our News Articles Archives for diabetes and health news. Search by word or phrase. The latest article will appear first.
Exercising before Breakfast Increases Fat Loss
Posted: Sunday, November 04, 2012
If you are going to exercise, do it before the first meal of the day.


Fiber-Added Foods May Not Curb Hunger
Posted: Monday, August 06, 2012
Fiber-enriched processed foods promise a healthier version of snacks, but they might not keep hunger at bay.


Artificial Sweeteners Might Help Keep Pounds Off But…
Posted: Monday, July 16, 2012
The AHA and the ADA concluded in a position statement that using non-nutritive sweeteners could cut down on added sugars and therefore lead to beneficial effects. But an extensive literature search found sketchy, limited, and often contradictory evidence.


Heading Off Diabetes' Disability
Posted: Tuesday, July 10, 2012
A study indicates that overweight people with diabetes can improve their ability simply to get around if they can control their weight and be more physically active.


New Glucose Index Predicts Diabetes Remission after Gastric Bypass
Posted: Saturday, July 07, 2012
Predictive factors for type 2 diabetes remission following gastric bypass include insulin use and preoperative glucose disposition index....


New Research Finds That Not All Calories Are the Same
Posted: Monday, July 02, 2012
The statement that "all foods can be part of a healthful diet as long as you watch calories … is really misleading"....


FDA Approves Lorcaserin (Belviq) for Treatment of Obesity
Posted: Sunday, July 01, 2012
First weight loss drug to be approved by the FDA in thirteen years....


Nectarines, Plums and Peaches Fight Obesity and Diabetes
Posted: Tuesday, June 26, 2012
Stone fruits, also known as drupes, such as nectarines, plums and peaches, may contain useful compounds that help fight-off metabolic syndrome....


Treating Type 2 Diabetes in Youth
Posted: Monday, May 07, 2012
Rising childhood obesity in America has brought more cases of type 2 diabetes in youth. A combination of 2 diabetes drugs was more effective in treating youth with type 2 diabetes than metformin alone, according to a new study.


America's Waistline Expands and Costs Soar
Posted: Sunday, May 06, 2012
The additional medical spending due to obesity is double previous estimates and exceeds even those of smoking.


Costa Rica Travel Corp. will donate a portion of the proceeds to and is a sponsor of Defeat Diabetes Foundation.
Send your unopened, unexpired test strips to

:


Defeat Diabetes Foundation
150 153rd Ave, Suite 300
Madeira Beach, FL 33708
DDF advertisement
Analyze nutrition content by portion
DDF advertisement