This site complies with the HONcode standard for trustworthy health information:
verify here.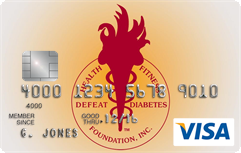 Rewarding for
you and us
Defeat Diabetes Foundation
Defeat Diabetes
Foundation
150 153rd Ave,
Suite 300
Madeira Beach, FL 33708
Obesity » Self-Management
Search our News Articles Archives for diabetes and health news. Search by word or phrase. The latest article will appear first.
Birch Bark Ingredient Has Metabolic Benefits
Posted: Wednesday, January 19, 2011
In mice, a compound known as betulin lowered cholesterol, helped prevent diet-induced obesity and improved insulin sensitivity.


Team-Based Approach Benefits Patients with Depression and Diabetes, Heart Disease
Posted: Wednesday, January 19, 2011
Many people have multiple common chronic diseases such as diabetes and cardiovascular disease, complicating healthcare needs.


Appetite Hormones May Predict Weight Regain after Dieting
Posted: Monday, January 10, 2011
Study results may point way to effective weight-loss maintenance.


The Tummy Tube That May Save Millions
Posted: Monday, January 10, 2011
A new treatment for obesity and diabetes could save enough money to have a sizeable impact on the economy, a surgeon claims.


Fitness Consultations in Care of Type 2 Patients Improves Outcomes
Posted: Monday, January 10, 2011
Increasing physical activity is a cornerstone in the treatment of Type 2 diabetes and in general practice it is a challenge to achieve long-term adherence to this lifestyle change.


As Insulin Rises, Sense of Smell Decreases Potentially Affecting Desire to Eat
Posted: Tuesday, January 04, 2011
Acute, short-term insulin spikes increase the olfactory threshold and might be involved in regulation of food intake.


The Thrifty Gene as a Liability
Posted: Tuesday, December 28, 2010
In addition to fast food, desk jobs, and inertia, there is one more thing to blame for unwanted pounds -- our genome, which has apparently not caught up with the fact that we no longer live in the Stone Age.


Diabetes Tied to Poor Impulse Control
Posted: Tuesday, December 28, 2010
Patients with newly diagnosed Type 2 diabetes were significantly more likely to show poor impulse control in psychological testing than healthy people.


"The United States of Diabetes"
Posted: Tuesday, December 21, 2010
Diabetes will threaten the nation's economy as much as it does the health of individuals and the U.S. will spend $3.35 trillion on diabetes-related care in the next decade.


Half of U.S. Could Have Diabetes or Prediabetes within Ten Years
Posted: Monday, December 06, 2010
More than half of Americans will have diabetes or be prediabetic by 2020 at a cost to the U.S. health care system of $3.35 trillion if current trends go on unabated, according to analysis of a new Report "The United States of Diabetes: Challenges and Opportunities in the Decade Ahead."


Costa Rica Travel Corp. will donate a portion of the proceeds to and is a sponsor of Defeat Diabetes Foundation.
Send your unopened, unexpired test strips to

:


Defeat Diabetes Foundation
150 153rd Ave, Suite 300
Madeira Beach, FL 33708
DDF advertisement
Analyze nutrition content by portion
DDF advertisement