This site complies with the HONcode standard for trustworthy health information:
verify here.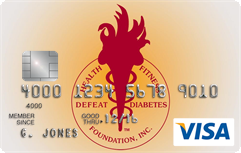 Rewarding for
you and us
Defeat Diabetes Foundation
Defeat Diabetes
Foundation
150 153rd Ave,
Suite 300
Madeira Beach, FL 33708
Obesity » Weight Loss
Search our News Articles Archives for diabetes and health news. Search by word or phrase. The latest article will appear first.
Just 2000 Steps and 100 Calories Can Impact Children's Lives And Prevent Disease
Posted: Monday, May 22, 2006
According to health statistics, one-third of all children in the United States are either overweight or dangerously close to becoming so. Walking 2000 more steps a day and reducing your calories by 100 per day can prevent weight gain for overweight children. The study results proves that this approach can help counter America's obesity crisis.


Use of Low-Carbohydrate, High-Protein Diets Among Americans: Correlates, Duration and Weight Loss
Posted: Monday, May 22, 2006
From the result is was concluded that LCHP diets were equally prevalent across sociodemographic subgroups and many users reported significant weight loss. Approximately 40% of male users and 30% of female users reported long-term use of the diet, suggesting that for some, this dietary approach may be well tolerated.


Beverage Industry Agrees to Halt Soda Sales in Schools
Posted: Monday, May 15, 2006
Bill Clinton, has done what public health experts failed to do. He pulled the plug on public school soda machines.


Gastric Electrical Stimulation Decreases Food Intake
Posted: Tuesday, April 25, 2006
In a study of healthy volunteers, gastric electrical stimulation (GES) using endoscopically placed electrodes reduced the subjects' food and water intake and seemed to delay gastric empty


Reason for Rebound Weight Gain Found
Posted: Monday, January 12, 2004
Insulin resistance one of the culprits for weight gain after losing weight.Plasma levels of norepinephrine, insulin, and leptin can help to predict which patients will rebound after a successful weight loss program, a new study suggests.


Diseases Linked to Obesity and Insulin Resistance: Obesity: Building A Program For Success
Posted: Saturday, December 27, 2003
Incentives need to be built into each patients program individually and something they can relate to. Part of the challenge in tackling this recidivistic clientele is overcoming boredom. Try doing this by offering varied menu choices when making suggestions.


How to Eat More and Still Lose Weight
Posted: Thursday, October 30, 2003
It's the energy density of foods -- not the amount we eat or even the overall fat content -- that most contributes to weight gain. When it comes to dieting, bigger food is better. That may be surprising to dieters who've struggled to cut calories by eating less food.


Losing a Few Pounds May Help the Obese
Posted: Tuesday, June 04, 2002

For the obese, a small loss may be a big victory. Evidence is building that really heavy people may be able to greatly improve their odds of dodging weight-related illnesses while remaining very heavy.

The secret: Lose just a few pounds. Weight reduction, it appears, is powerful medicine for the large, no matter how seemingly insignificant the dose


Costa Rica Travel Corp. will donate a portion of the proceeds to and is a sponsor of Defeat Diabetes Foundation.
Send your unopened, unexpired test strips to

:


Defeat Diabetes Foundation
150 153rd Ave, Suite 300
Madeira Beach, FL 33708
DDF advertisement
Analyze nutrition content by portion
DDF advertisement