This site complies with the HONcode standard for trustworthy health information:
verify here.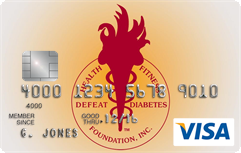 Rewarding for
you and us
Defeat Diabetes Foundation
Defeat Diabetes
Foundation
150 153rd Ave,
Suite 300
Madeira Beach, FL 33708
Obesity » Weight Loss
Search our News Articles Archives for diabetes and health news. Search by word or phrase. The latest article will appear first.
Metformin Therapy Is Effective in Nonobese Patients With Type 2 Diabetes
Posted: Thursday, November 09, 2006
There is now evidence-based data to support metformin use in nonobese individuals with type 2 diabetes."


Weight Loss Is The Key to Diabetes Prevention
Posted: Thursday, November 02, 2006
Every kilogram of weight loss resulted in 16% reduction of diabetes risk.


Diet Drug Acomplia Seen Needing More Testing as Diabetes Treatment
Posted: Thursday, November 02, 2006
Sanofi's highly anticipated diet drug Acomplia (rimonabant) may also be useful in helping obese diabetics control their blood sugar levels, but some respected researchers have expressed skepticism and called for additional testing in the prestigious British medical journal Lancet.




Pramlintide Continues Trials for Weight Loss
Posted: Thursday, November 02, 2006
Results of a Phase 2 study show a 8% reduction in weight. Pramlintide shows weight loss for those even without diabetes.


New Magic Weight-Loss Pill rimonabant (Acomplia) Offers Modest Results, Blocks 'Munchies'
Posted: Wednesday, October 25, 2006
A new drug billed as a magic bullet for obesity — rimonabant (Acomplia) — does help people lose weight, although not that much weight, and also helps lower cardiac risk factors, according to a review of studies.


Study: Leptin Has Powerful Effect on Reward Center in the Brain
Posted: Wednesday, October 25, 2006
Leptin, a hormone critical for normal food intake and metabolism, exerts a strong effect on appetite by acting in the mid-brain region as well as in the hypothalamus, according to a Yale School of Medicine study in Neuron.


FDA Approves Januvia for Diabetes
Posted: Thursday, October 19, 2006
The FDA announced the approval of Januvia (sitagliptin phosphate) Tablets, the first diabetes treatment approved in a new class of drugs known as DDP-4 inhibitors that enhances the body's own ability to lower elevated blood sugar.


Effect of Weight Loss on Arterial Stiffness in Type 2 Diabetes
Posted: Thursday, October 12, 2006
Moderate weight loss improves arterial stiffness in type 2 diabetes.


Exenatide As Effective As Insulin
Posted: Thursday, October 12, 2006
Patients on exenatide lost weight, while insulin patients gained weight.


EASD Recommends Earlier Insulin Therapy, Don't Wait 4-6 years!
Posted: Thursday, September 28, 2006
A Consensus Report launched at the annual meeting of the European Association for the Study of Diabetes, in Copenhagen, Denmark, is calling for urgent action to drastically improve the management of diabetes, particularly urging the increased acceptance of insulin. All patients with Type 2 diabetes, if they live long enough will require insulin.


Costa Rica Travel Corp. will donate a portion of the proceeds to and is a sponsor of Defeat Diabetes Foundation.
Send your unopened, unexpired test strips to

:


Defeat Diabetes Foundation
150 153rd Ave, Suite 300
Madeira Beach, FL 33708
DDF advertisement
Analyze nutrition content by portion
DDF advertisement