This site complies with the HONcode standard for trustworthy health information:
verify here.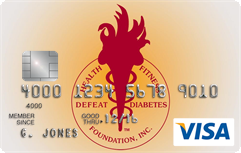 Rewarding for
you and us
Defeat Diabetes Foundation
Defeat Diabetes
Foundation
150 153rd Ave,
Suite 300
Madeira Beach, FL 33708
Obesity » Weight Loss
Search our News Articles Archives for diabetes and health news. Search by word or phrase. The latest article will appear first.
Brain Link Seen in Type 2 Diabetes
Posted: Friday, September 07, 2007
Glucose Problems in Certain Brain Cells May Be a Red Flag of Type 2 Diabetes Risk


Bariatric Surgery Improves Survival in Obese Patients
Posted: Friday, August 31, 2007
Bariatric surgery in obese patients is linked to a reduction in overall mortality, according to the results of a prospective, controlled cohort study.


Top-10 Comparison of Diabetes Drugs Give One a Top Grade by Johns Hopkins
Posted: Thursday, August 16, 2007
A type 2 diabetes drug taken orally and in widespread use for more than a decade has been found to have distinct advantages over nine other, mostly newer medications used to control the chronic disease, according to a study by researchers at Johns Hopkins.


Metformin and Body Weight
Posted: Thursday, August 16, 2007
Where most other diabetes medications cause weight gain, metformin can cause weight reduction.


No Diet Foods for Kids-Can Lead to Obesity
Posted: Thursday, August 16, 2007
A new study reveals low-calorie foods and drinks made to taste like high-calorie foods and drinks may actually lead to overeating and obesity. If you hope to curb the obesity epidemic in your children, don't feed them diet foods or drinks.


Visceral Obesity A Major Metabolic Risk-Factor Regardless of BMI
Posted: Wednesday, August 08, 2007
A new study shows that among individuals with the same body mass index (BMI), men with lower cardiorespiratory fitness (CRF) levels had almost twice as much abdominal fat than their counterparts who were "fat and fit." The higher levels of abdominal obesity were also associated with poorer metabolic profiles, the researchers found.


Even Diet Soft Drinks Are Associated With An Increased Risk of Heart Disease
Posted: Friday, August 03, 2007
Diet soft drinks are lower in calories, but are still associated with a greater risk of heart disease as are sugar-laden sodas, according to a new study.


Concurrent Counseling With Dietitian, Physician Is Effective in Achieving Weight Loss
Posted: Friday, August 03, 2007
Concurrent counseling with a dietitian and a physician in an outpatient setting is effective in achieving and maintaining weight loss, according to a new study.


Obesity And Skinny are Socially Transmitted Diseases(STD)
Posted: Tuesday, July 31, 2007
Obesity Is 'Socially Contagious' says a new report from Harvard. Need to associate only with skinny people if you want to be skinny?


New Diet Pill Expands 1,000 Times in Your Stomach
Posted: Thursday, July 26, 2007
Italian scientists have invented a new diet pill that swells inside the stomach, giving its users the impression that they have already eaten.


Costa Rica Travel Corp. will donate a portion of the proceeds to and is a sponsor of Defeat Diabetes Foundation.
Send your unopened, unexpired test strips to

:


Defeat Diabetes Foundation
150 153rd Ave, Suite 300
Madeira Beach, FL 33708
DDF advertisement
Analyze nutrition content by portion
DDF advertisement