This site complies with the HONcode standard for trustworthy health information:
verify here.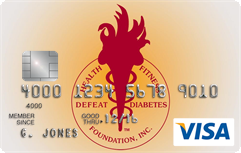 Rewarding for
you and us
Defeat Diabetes Foundation
Defeat Diabetes
Foundation
150 153rd Ave,
Suite 300
Madeira Beach, FL 33708
Obesity » Weight Loss
Search our News Articles Archives for diabetes and health news. Search by word or phrase. The latest article will appear first.
2008 ADA Guidelines for Medical Nutrition Therapy
Posted: Thursday, January 03, 2008
ADA has updated its guidelines regarding medical nutrition therapy (MNT), including the use of low-carbohydrate diets to prevent diabetes, manage existing diabetes, and prevent or slow the rate of development of diabetes complications.


2008 ADA Clinical Recommendations Support Low-Carbohydrate Diets
Posted: Thursday, January 03, 2008
For the first time, ADA has come out in support of low-carbohydrate diets for people with diabetes who want to manage their weight. Recommendations cite importance of restricted calorie intake for diabetics wanting to manage their weight.


Rimonabant Improves Glucose Control
Posted: Thursday, December 27, 2007
Based on the results of the SERENADE study, showing an improvement in blood glucose control with rimonabant 20mg, the European Commission will endorse the opinion of the European Commission to include it into the label.


Walk, to Prevent or Reverse PreDiabetes
Posted: Thursday, December 27, 2007
For overweight or obese individuals who are physically inactive, brisk walking might be the best exercise prescription for shedding excess pounds and reducing the risk of metabolic syndrome and prediabetes.


Waist-to-Hip Circumference More Effective Than BMI to Predict CHD
Posted: Thursday, December 20, 2007
One more recent study is once again suggesting that waist-to-hip ratio is more sensitive than body mass index (BMI) at predicting risk of subsequent coronary disease, in a current on-line edition of Circulation.


Over Weight Kids Put Their Hearts at Risk
Posted: Thursday, December 13, 2007
A new U.S. study finds that by the time today's teens reach middle age, the rate of heart disease could be 16 percent higher because of the extra pounds they are carrying today.


Diabetes Self-Management Course Improves Health
Posted: Thursday, December 06, 2007
Researchers found that when adults with type 2 diabetes followed an individually tailored self-management program, they were better able to reduce both their weight and blood pressure, and maintain these benefits over time.


Pedometers Continue To Show Benefits in Reducing BMI, Blood Glucose and BP
Posted: Thursday, November 29, 2007
"I think that the BP reduction and weight loss seen with pedometers is remarkable, given that these are small gizmos designed to increase physical activity, not reduce weight", states Dr. Dena Bravata.


Instant Messaging Improves Diabetes Control
Posted: Thursday, November 29, 2007
If this study is true, then doctors should be setting up a program to start messaging patients to improve their control. An automated instant messaging service can help people with diabetes manage their disease more effectively, researchers report.


Significant Weight Loss With Liraglutide
Posted: Thursday, November 29, 2007
Novo Nordisk announces results of a phase II clinical trial for liraglutide, which shows significant weight loss in obese people.


Costa Rica Travel Corp. will donate a portion of the proceeds to and is a sponsor of Defeat Diabetes Foundation.
Send your unopened, unexpired test strips to

:


Defeat Diabetes Foundation
150 153rd Ave, Suite 300
Madeira Beach, FL 33708
DDF advertisement
Analyze nutrition content by portion
DDF advertisement