This site complies with the HONcode standard for trustworthy health information:
verify here.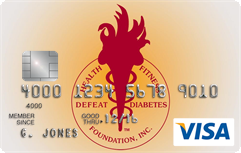 Rewarding for
you and us
Defeat Diabetes Foundation
Defeat Diabetes
Foundation
150 153rd Ave,
Suite 300
Madeira Beach, FL 33708
Obesity » Weight Loss
Search our News Articles Archives for diabetes and health news. Search by word or phrase. The latest article will appear first.
Which Bariatric Surgery for Which Type 2 Patient? It Matters!
Posted: Tuesday, February 24, 2009
The 2 major types of bariatric procedures for obese patients — bypass surgery and restrictive surgery — have different effects on gut hormone secretion, and thus on insulin secretion and sensitivity. These effects should be considered when choosing a surgical approach for severely obese patients with type 2 diabetes and when managing their diabetes postsurgery.


Free Public Exercise Programs Could Benefit Many Americans
Posted: Thursday, January 15, 2009
Numerous dangerous health conditions are a product of poor nutrition and exercise, but many individuals lack the motivation to change their ways and protect their health. Using a Brazilian model for free public exercise, researchers at Washington University of St. Louis, in conjunction with researchers in Brazil, have recently published a study suggesting that free public exercise programs in the United States could increase the activity levels and health of many individuals.


Worms Might Hold Secret to Weight Loss
Posted: Sunday, December 14, 2008
Obesity is an incredibly serious global problem, being linked to numerous deadly diseases, including diabetes. Awareness campaigns, novel treatments, fad and medically accepted diets, and more, have all tried to curtail the obesity epidemic. According to McGill researchers, however, the key to fighting obesity might be inside of some special worms.


Brain Enzyme Helps Control Food Regulation
Posted: Sunday, December 14, 2008
A hypothalamus based enzyme has recently been shown to be "nutrient sensitive." Researchers found that the enzyme SK6, when highly active, helps control appetite and weight gain.


Lower Carbs Leads to Diminished Brain Function
Posted: Friday, December 12, 2008
A new study out of Tufts University has uncovered a major drawback to "low-carb diets," which have garnered a large contingency over the past decade. The study revealed that low-carb diets induce decreased cognitive ability, especially memory.


Fatty Liver More Risky than Apple Shape
Posted: Friday, December 05, 2008
It's long been accepted that overweight individuals with higher proportions of fat in the gut, as apposed to the lower body, are more at risk for conditions such as heart disease and diabetes. A new study has found, however, that excess liver fat is the most indicative of future health risks, with outer fat proportions taking a back-seat in riskiness.


Cherries Reduce Body Fat, Might Prevent Heart Disease
Posted: Sunday, October 26, 2008
Tart cherries might start to play a role in heart disease prevention, based on recent research further supporting their abilities. Consuming tart cherries was observed to reduce body fat, one of the leading risk factors for heart disease.


High Fructose Diet Associated With Obesity
Posted: Monday, October 20, 2008
Leptin resistance, a condition closely associated with obesity, can be caused by consuming too much fructose. Fructose is one of the most common sugars found in food.


Calorie Curb Boosts Heart Function in Obese Diabetics
Posted: Wednesday, October 08, 2008
In obese patients with type 2 diabetes, increased triglyceride stores in the heart can be mobilized by therapeutic prolonged caloric restriction.


Physical Activity Helps Offset Genetic Risk for Obesity
Posted: Wednesday, October 08, 2008
Individuals who have a genetic mutation associated with high body mass index (BMI) may be able to offset their increased risk for obesity through physical activity, according to the results of a study.


Costa Rica Travel Corp. will donate a portion of the proceeds to and is a sponsor of Defeat Diabetes Foundation.
Send your unopened, unexpired test strips to

:


Defeat Diabetes Foundation
150 153rd Ave, Suite 300
Madeira Beach, FL 33708
DDF advertisement
Analyze nutrition content by portion
DDF advertisement