This site complies with the HONcode standard for trustworthy health information:
verify here.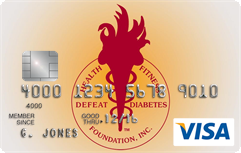 Rewarding for
you and us
Defeat Diabetes Foundation
Defeat Diabetes
Foundation
150 153rd Ave,
Suite 300
Madeira Beach, FL 33708
Obesity » Weight Loss
Search our News Articles Archives for diabetes and health news. Search by word or phrase. The latest article will appear first.
The Impact of Lifestyle Factors on Incidence of Diabetes Later in Life
Posted: Tuesday, June 30, 2009
If only patients knew, just how important lifestyle factors are! With that said, one could easily argue that the laboratory measures are actually proxies for lifestyle factors. Ninety percent of new diabetes cases may be due to lifestyle factors. Just maybe we should spend more effort educating patients on lifestyle change than adding new drugs.


Low Aerobic Fitness Levels, Obesity, Strongly Linked to Diabetes
Posted: Monday, June 22, 2009
Low aerobic fitness levels in young adults make them more than twice as likely to develop diabetes later in life, concludes a recent study. Young women and young African American men demonstrated the lowest fitness levels, portending serious problems in the future for these groups.


Once-Weekly Exenatide Provides Glycemic Control and Weight Loss
Posted: Wednesday, June 17, 2009
Once-weekly exenatide (EQW) produces superior improvements in glucose control and body weight compared with maximum daily doses of sitagliptin and pioglitazone on background metformin, according to study results presented at the ADA 69th Scientific Sessions.


Inhaled Insulin AFRESA(R) Controls Post-Meal Sugar Levels with Less Weight Gain and Hypoglycemia
Posted: Wednesday, June 17, 2009
The findings of two 52-week studies show that the investigational ultra rapid acting insulin AFRESA® (insulin human [rDNA origin]) Inhalation Powder combined with basal insulin is comparable to standard of care therapies in controlling post-meal blood sugar levels, and also results in significantly less weight gain and risk of hypoglycemia for adult patients with diabetes.


Three New Weight-Loss Drugs Show Benefits for Diabetics
Posted: Wednesday, June 17, 2009
Three investigational diet drugs hold promise for preventing and treating diabetes. The findings show that the drugs can help "halt the progression towards Type 2 diabetes.


Hardened Arteries Threaten Obese, Diabetic Youth
Posted: Wednesday, June 10, 2009
An examination of the neck arteries of today's obese or diabetic young people bodes ill for their future health, researchers report.


Healthy Lifestyles Declining in U.S.
Posted: Wednesday, June 10, 2009
Far fewer Americans are engaging in healthy lifestyles than there were just two decades ago, researchers say. So it is not hard to see why a diabetes epidemic is at our doorstep.


More Whole-Grain Awareness Needed in School Cafeterias
Posted: Monday, June 08, 2009
A large reason for high and rising rates child obesity is that children often consume unbalanced diets, packed with empty calories. One example of this is that children consume very few whole-grain products, especially with their school lunches, a fact that many in the nutritional and pediatric fields hope to change. Unfortunately, according to a recent study, those involved in student lunch programs, such as cafeteria workers and "food-service directors", know little more about the benefits of whole-grain products than the fat children do.


Exenatide Improves Beta-Cell Function Compared with Insulin Glargine
Posted: Wednesday, June 03, 2009
Over a 1-year period, treatment with exenatide improved beta-cell function significantly more, and led to greater weight loss, than did insulin glargine, in a study of patients with Type 2 diabetes who had previously been treated with metformin.


Obesity Counseling Requires Sensitivity to Patient Perceptions
Posted: Wednesday, June 03, 2009
Primary care physicians who counsel their African American patients about obesity should remain sensitive to the perceptions of their patients, according to a new report.


Costa Rica Travel Corp. will donate a portion of the proceeds to and is a sponsor of Defeat Diabetes Foundation.
Send your unopened, unexpired test strips to

:


Defeat Diabetes Foundation
150 153rd Ave, Suite 300
Madeira Beach, FL 33708
DDF advertisement
Analyze nutrition content by portion
DDF advertisement