This site complies with the HONcode standard for trustworthy health information:
verify here.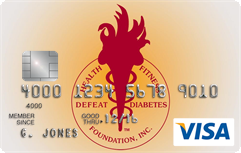 Rewarding for
you and us
Defeat Diabetes Foundation
Defeat Diabetes
Foundation
150 153rd Ave,
Suite 300
Madeira Beach, FL 33708
Obesity » Exercise
Search our News Articles Archives for diabetes and health news. Search by word or phrase. The latest article will appear first.
Reducing TV Time Helps Adults Burn More Calories
Posted: Sunday, January 03, 2010
Adults who used an electronic lock-out system to reduce their television time by half did not change their calorie intake but did expend more energy over a three-week period.


Eating Out Too Often Can Increase Risk of Type 2 Diabetes
Posted: Sunday, December 27, 2009
Those who ate two meals per week of fried chicken were at 68 percent increased risk of Type 2 diabetes, compared to those who ate none.


Diabetes Cases to Double and Costs to Triple by 2034
Posted: Sunday, December 06, 2009
If obesity rates just remain stable, in the next 25 years, the number of Americans living with diabetes will nearly double, increasing from 23.7 million in 2009 to 44.1 million in 2034. Over the same period, spending on diabetes will triple, rising from $113 billion to $336 billion, even with no increase in the prevalence of obesity.


Diabetes Patients Show Alarming Increase in Morbid Obesity: 1 in 5
Posted: Sunday, December 06, 2009
A Loyola University Health System study has found that one out of five Type 2 diabetes patients is morbidly obese -- approximately 100 pounds or more overweight.


Highest Rates of Obesity, Diabetes in the South, Appalachia, and some Tribal Lands
Posted: Monday, November 30, 2009
Wide sections of the Southeast, Appalachia, and some tribal lands in the West and Northern Plains have the nationŒs highest rates of obesity and diabetes, according to estimates released last week by the Centers for Disease Control and Prevention. What are the percentages in your neighborhood?


Intensive Lifestyle Intervention Reduces RISKS!
Posted: Monday, November 09, 2009
Four-year results from the Action for Health Diabetes (Look AHEAD) study has shown that an intensive lifestyle intervention designed to achieve and maintain weight loss over the long term produces sustained weight loss and improvements in fitness, as well as improvements in glycemic control, systolic blood pressure, and HDL-cholesterol levels.


Exercise Keeps Visceral Fat Away a Year after Weight Loss
Posted: Monday, November 09, 2009
Eighty minutes a week of aerobic or resistance training helps not only to prevent weight gain, but also to inhibit a regain of harmful visceral fat one year after weight loss.


Diabetes on the Rise in the U.S.
Posted: Monday, November 09, 2009
Diabetes cases are rising rapidly in the U.S., with the disease afflicting 11.3% of American adults as of the third quarter of 2009, according to a new Gallup survey. That's an increase from 10.4% measured in the first quarter of last year.


Healthy Lifestyle Works for Those with Diabetes
Posted: Monday, November 02, 2009
Research presented at the 20th World Diabetes Congress in Montreal provides further evidence that healthy behaviors reduce mortality in people with and without diabetes.


Updated 2009 Diabetes Prevalence and Diagnosis in US by States
Posted: Wednesday, October 21, 2009
The numbers are in and it looks like we have not improved and it will get worse.


Costa Rica Travel Corp. will donate a portion of the proceeds to and is a sponsor of Defeat Diabetes Foundation.
Send your unopened, unexpired test strips to

:


Defeat Diabetes Foundation
150 153rd Ave, Suite 300
Madeira Beach, FL 33708
DDF advertisement
Analyze nutrition content by portion
DDF advertisement