This site complies with the HONcode standard for trustworthy health information:
verify here.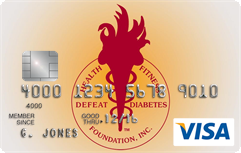 Rewarding for
you and us
Defeat Diabetes Foundation
Defeat Diabetes
Foundation
150 153rd Ave,
Suite 300
Madeira Beach, FL 33708
Obesity » Exercise
Search our News Articles Archives for diabetes and health news. Search by word or phrase. The latest article will appear first.
Brisk Walking 30 Minutes a Day Reduces Mortality Risk in Hypertensive Patients with Diabetes by 62%
Posted: Sunday, May 23, 2010
In patients with hypertension and Type 2 diabetes, relatively modest improvements in fitness status significantly reduce mortality risk, according to a study.


Sixty Minutes of Physical Activity for Women Required Just to Maintain Weight?
Posted: Sunday, April 04, 2010
Sixty minutes daily of physical activity seven days a week is recommended for women just to maintain weight...


Health Care Reform Bill Summary: A Look At What's in the Bill
Posted: Monday, March 22, 2010
The bill has passed the House and is ready for President Obama's signature. Here's a brief look at what's in it.


The White House Blog: Voices of Reform
Posted: Wednesday, March 17, 2010
There's no issue that touches people more directly than health care, so there's good reason for people to want as much reassurance as they can get before the country goes ahead with reform. That's why those who work in our health care system day in and day out have a unique role in weighing in on the merits of any reform effort.

In an unprecedented show of diverse, even sweeping support, a virtual army of organizations came out in support of the President's health reform proposal this morning as Congress prepares to make its final decisions.


Unfit at 20, Diabetes at 40
Posted: Sunday, February 28, 2010
Twenty-somethings who aren't physically fit may be at an increased risk of developing diabetes in middle age, researchers said.


Lasting Benefit Seen for Lifestyle Changes, Metformin in Diabetes
Posted: Sunday, February 28, 2010
For people at risk for Type 2 diabetes, a combination of diet, exercise and, to a lesser extent, treatment with metformin can help keep the disease at bay for 10 years, researchers said.


Diabetes Tied to Poor Impulse Control
Posted: Sunday, February 21, 2010
Patients with newly diagnosed Type 2 diabetes were significantly more likely to show poor impulse control in psychological testing than healthy people, researchers said. The findings could help explain why diabetic patients find it difficult to make the recommended lifestyle adjustments such as avoiding high-fat foods and maintaining daily exercise.


Caloric Restriction with or without Exercise: The Fitness versus Fatness Debate
Posted: Sunday, February 14, 2010
There is a debate over the independent effects of aerobic fitness and body fatness on mortality and disease risks.


Carrying More Fat in Thighs and Rear Is Good for You
Posted: Sunday, January 24, 2010
A new study suggests that people carrying their body fat in their backside and thighs enjoy some extra protection against diabetes, heart disease and other health problems associated with obesity.


Regaining Normal Glucose Function in Patients with Prediabetes
Posted: Sunday, January 03, 2010
Diabetes prevention likely resides in the restoration of Normal Glucose Regulation (NGR) rather than in the maintenance of a high-risk state, such as pre-diabetes. Therefore, it is encouraging to note that nearly one quarter of the study participants achieved NGR within the 3-year study window. Over half of those patients did so in the first year, so for the most part, those who succeed in having NGR restored will do so relatively quickly.


Costa Rica Travel Corp. will donate a portion of the proceeds to and is a sponsor of Defeat Diabetes Foundation.
Send your unopened, unexpired test strips to

:


Defeat Diabetes Foundation
150 153rd Ave, Suite 300
Madeira Beach, FL 33708
DDF advertisement
Analyze nutrition content by portion
DDF advertisement