This site complies with the HONcode standard for trustworthy health information:
verify here.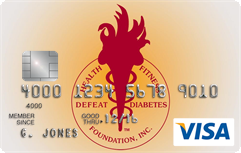 Rewarding for
you and us
Defeat Diabetes Foundation
Defeat Diabetes
Foundation
150 153rd Ave,
Suite 300
Madeira Beach, FL 33708
Obesity » Exercise
Search our News Articles Archives for diabetes and health news. Search by word or phrase. The latest article will appear first.
First Lady, Agriculture Secretary Launch MyPlate Icon as a New Reminder to Help Consumers to Make Healthier Food Choices
Posted: Thursday, June 02, 2011
First Lady Michelle Obama and Agriculture Secretary Tom Vilsack today unveiled the federal government's new food icon, MyPlate, to serve as a reminder to help consumers make healthier food choices.


Americans Not Working Hard Enough
Posted: Monday, May 23, 2011
Despite repeated calls over the years by public health officials for people to increase exercise and physical activity, Americans are walking and cycling only a little more now than they were a decade ago.


The Best Time to Exercise to Lose the Most Weight and Improve Insulin Sensitivity
Posted: Sunday, January 23, 2011
Late-breaking study reveals how to NOT pay dearly for dietary indiscretions, slim down, and improve your insulin sensitivity. The trick? Just do your workout at this time of day.


Just 2000 Steps a Day Keeps Diabetes Risk Away
Posted: Sunday, January 23, 2011
Walking not only prevents weight gain in middle age but also helps prevent or delay diabetes.


Glycemic Control Better with Combined Exercise
Posted: Monday, December 06, 2010
The HART-D trial showed that people with diabetes should mix aerobics with weight training to get the best results in lowering blood sugar and also worked best for weight loss.


Strength Exercise Improves Muscle Mass and Hepatic Insulin Sensitivity in Obese
Posted: Sunday, November 14, 2010
A controlled resistance exercise program without weight loss increases strength and lean body mass, improves hepatic insulin sensitivity, and decreases GPR without affecting total fat mass or visceral, hepatic, and intramyocellular fat contents.


Recommended Lifestyle Changes Should Include Enough Sleep, Say Researchers
Posted: Friday, October 22, 2010
Lack of sleep appears to compromise the efficacy of dieting to lose weight, according to new research. Middle-age, overweight patients who slept 8.5 hours burned more fat than those who slept just 5.5 hours. The important message for your patients trying to lose weight should now be, Nutrition-Physical Activity-Plus 8 Hours of Sleep.


AADE Stresses the Treatment of Obesity as a Means of Preventing Diabetes
Posted: Tuesday, September 21, 2010
The American Association of Diabetes Educators has issued a formal position statement and set of recommendations urging diabetes educators to proactively address obesity as a means of preventing the onset of Type 2 diabetes, managing complications for those who already have the disease, and creating a savings for the overall health care system.


Lifestyle Change Wins Over Weight Loss Programs
Posted: Sunday, July 25, 2010
Obese adults prefer noncommercial, nonstigmatizing interventions designed to help them improve their lifestyles over programs that just promote weight loss, according to a new study.


Monitoring Steps to Lose Weight Works!
Posted: Sunday, July 25, 2010
Women achieved modest changes in their BMI and waist-to-hip measurements with no other lifestyle interventions.


Costa Rica Travel Corp. will donate a portion of the proceeds to and is a sponsor of Defeat Diabetes Foundation.
Send your unopened, unexpired test strips to

:


Defeat Diabetes Foundation
150 153rd Ave, Suite 300
Madeira Beach, FL 33708
DDF advertisement
Analyze nutrition content by portion
DDF advertisement