This site complies with the HONcode standard for trustworthy health information:
verify here.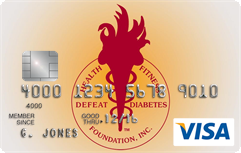 Rewarding for
you and us
Defeat Diabetes Foundation
Defeat Diabetes
Foundation
150 153rd Ave,
Suite 300
Madeira Beach, FL 33708
Obesity » Exercise
Search our News Articles Archives for diabetes and health news. Search by word or phrase. The latest article will appear first.
People And Pets Succeed In Fighting Obesity And Diabetes
Posted: Tuesday, November 30, 2004
Over 60 percent of adult Americans are now overweight or obese, and an estimated 30 million cats and dogs in the U.S. are overweight or obese, that's 25 percent of the pet population! The P-Pet Study demonstrates that people and their pets are both more successful in staying with a weight loss program when they exercise together.



Physical Activity Does More Than Burn Calories & Improve Diabetes Control
Posted: Thursday, June 03, 2004
Physical activity lowers body weight, cuts cardiovascular risk and blood pressure, improves lipid profiles, has positive effects on the immune system and can reduce the risk of cancers. It strengthens the heart, helps the lungs function better, enables the blood to carry more oxygen, makes muscles stronger and improves motion in the joints. Why isn't it considered a treatment?



Child Obesity Mainly Caused By Lack Of Exercise
Posted: Friday, April 16, 2004
Lack of physical activity found to be the most significant factor in contributing to childhood obesity, that from researchers who assessed the exercise and eating habits of nearly 900 children.



Diseases Linked to Obesity and Insulin Resistance: Obesity: Building A Program For Success
Posted: Saturday, December 27, 2003
Incentives need to be built into each patients program individually and something they can relate to. Part of the challenge in tackling this recidivistic clientele is overcoming boredom. Try doing this by offering varied menu choices when making suggestions.


Early Fitness Protects Middle Age Hearts
Posted: Saturday, December 27, 2003
Fitness in early adulthood greatly reduces the likelihood of developing high blood pressure and diabetes -- both major risk factors for heart disease and stroke -- in middle age, a new study has found.


Study Finds Diabetes Increase Among College-Age People
Posted: Tuesday, December 16, 2003
While diabetes was once rare for people less than 50 years old, a recent study has found the disease affects more young people. Researchers have found a 70 percent increase in obesity of people ages 18 to 29 over the last decade, a major factor in the diabetes increase among young people. Tuncer says college students are at risk because alcohol use, weight gain and physical inactivity all contribute to obesity and diabetes.


Weight Management a Therapeutic Priority for Individuals with Type 2 Diabetes
Posted: Tuesday, November 18, 2003
Weight management may be the most important therapy for obese individuals with type 2 diabetes, according to a recent American review. Obesity and weight gain are important risk factors for the development of diabetes and can significantly influence the outcome for those already diagnosed with the disease. Obesity is also a known risk factor for coronary heart disease (CHD), which is responsible for 70% to 80% of deaths in diabetics.


Walk Away From Diabetes
Posted: Wednesday, July 24, 2002
Study finds modest execise alone reduces risk factors for Type ll diabetes


How Self Help Improves Diabetes
Posted: Thursday, July 18, 2002
The benefits of a free choice, but sensible, diet combined with intense exercise are demonstrated in a group with diabetes.


Costa Rica Travel Corp. will donate a portion of the proceeds to and is a sponsor of Defeat Diabetes Foundation.
Send your unopened, unexpired test strips to

:


Defeat Diabetes Foundation
150 153rd Ave, Suite 300
Madeira Beach, FL 33708
DDF advertisement
Analyze nutrition content by portion
DDF advertisement