This site complies with the HONcode standard for trustworthy health information:
verify here.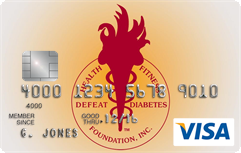 Rewarding for
you and us
Defeat Diabetes Foundation
Defeat Diabetes
Foundation
150 153rd Ave,
Suite 300
Madeira Beach, FL 33708
Obesity » Exercise
Search our News Articles Archives for diabetes and health news. Search by word or phrase. The latest article will appear first.
New Blood Test Predicts Future Chance of Diabetes
Posted: Thursday, October 11, 2007
Type 2 diabetes is caused by poor eating habits, hereditary, and lack of exercise. But now, researchers at UCLA say there is another risk factor that doesn't have to do with weight, diet and genes that can help predict who's likely to develop diabetes.


Brain Link Seen in Type 2 Diabetes
Posted: Friday, September 07, 2007
Glucose Problems in Certain Brain Cells May Be a Red Flag of Type 2 Diabetes Risk


Stephen Covey, Presents a Patient Education Program at AADE
Posted: Wednesday, August 08, 2007
Dr. Stephen Covey, author of the bestselling book The 7 Habits of Highly Effective People, and an internationally respected leadership authority, has teamed up with The American Association of Diabetes Educators (AADE) and Bayer Diabetes Care to introduce a unique patient education tool, The 7 Habits of Highly Effective People.


Patient Compliance Improves Through 'Motivational Interviewing
Posted: Friday, August 03, 2007
Patients often resist the advice of health care providers and thus neglect what is in their best interests. But research found that exploring a patient's motivation for resistance, through a process call motivational interviewing, can greatly increase compliance.


Concurrent Counseling With Dietitian, Physician Is Effective in Achieving Weight Loss
Posted: Friday, August 03, 2007
Concurrent counseling with a dietitian and a physician in an outpatient setting is effective in achieving and maintaining weight loss, according to a new study.


Healthy Lifestyle in Middle Age Reduces Mortality and CVD Later in Life
Posted: Friday, August 03, 2007
Adoption of 4 healthy lifestyle habits in middle age is associated with a 40% reduction in all-cause mortality and 35% reduction in CVD events within 4 years.


Less Insulin In the Brain Key to a Long Life
Posted: Thursday, July 26, 2007
Good, old-fashioned diet and exercise might keep you young by reducing the action of insulin in the brain, researchers reported.


Progression of Newly Diagnosed Impaired Fasting Glucose to Diabetes in 3 Years
Posted: Saturday, July 14, 2007
On average, a person newly diagnosed with elevated fasting blood sugars above 100mg/dL progresses to diabetes within less then 3 years. Telling patients with prediabetes to watch what they eat and exercise and come back next year, doesn't work! More aggressive therapy is needed.


Just Ten Minutes of Physical Activity A Day Has a Major Impact
Posted: Friday, June 08, 2007
Even small amounts of physical activity approximately 75 minutes per week can improve cardiorespiratory fitness levels of sedentary overweight individuals, a study shows.


Physical Activity in Postmenopausal Women
Posted: Friday, June 08, 2007
The relationship between physical activity dose and fitness is poorly understood.


Costa Rica Travel Corp. will donate a portion of the proceeds to and is a sponsor of Defeat Diabetes Foundation.
Send your unopened, unexpired test strips to

:


Defeat Diabetes Foundation
150 153rd Ave, Suite 300
Madeira Beach, FL 33708
DDF advertisement
Analyze nutrition content by portion
DDF advertisement