This site complies with the HONcode standard for trustworthy health information:
verify here.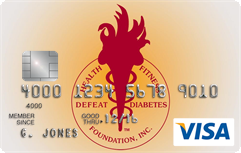 Rewarding for
you and us
Defeat Diabetes Foundation
Defeat Diabetes
Foundation
150 153rd Ave,
Suite 300
Madeira Beach, FL 33708
Obesity » Diet
Search our News Articles Archives for diabetes and health news. Search by word or phrase. The latest article will appear first.
Whole Fat Milk Linked to Lower Weight Gain
Posted: Wednesday, January 10, 2007
Women who regularly consumed at least one serving of full-fat diary every day gained about 30 per cent less weight than women who didn't, says a study from Sweden.


Weight Loss Nasal Spray Begins Clinical Trials
Posted: Thursday, December 28, 2006
PYY nasal spray trial demonstrates it produces satiety and a 30% reduction in calorie intake.


Type 2's Unrealistic About Calories
Posted: Thursday, December 21, 2006
New research suggests that obese adults with diabetes often say they eat less than they actually do -- a problem that can hinder management of the disease, according to researchers.


Eating Slowly Reduces Caloric Intake by 70%
Posted: Thursday, December 21, 2006
"Put your forks down between bites." Simple yet effective, so start reminding your patients of this simple fact, of eating more slowly can help improve their diabetes.


New York City Bans Trans Fat
Posted: Thursday, December 14, 2006
Department of Health of NY City, shows Trans Fats the Door, after voting unanimously to ban the substance from the city's restaurants.


One in Six Americans Have Pre-Diabetes and Most Don't Know It
Posted: Wednesday, November 22, 2006
Fifty-four million Americans, that's one in six of us, have pre-diabetes and most don't even realize it. Mark Schutta, MD, medical director of the Penn Rodebaugh Diabetes Center, is urging at-risk patients to be proactive and ask your doctor to give you a simple blood test for pre-diabetes, to arm yourself with information before the damage is done. It means you have blood glucose levels that are higher than normal and you could one day reach a high enough level that you would be diagnosed with having diabetes.



Enriched Bread Reduces Energy Intake and Increase Feeling of Fullness
Posted: Wednesday, November 22, 2006
New study shows that you can eat bread and lose weight?? Bread enriched with lupin kernel flour at the expense of wheat flour reduced energy intake and increased the feeling of fullness, which may have important implications for weight management.


New Study Weighs Benefits of Exercise, Diets
Posted: Wednesday, November 22, 2006
While exercise and weight loss are equally effective ways to lose weight, exercising helps to maintain muscles, research finds.


Compound in Red Wine Counters Effects of a High-Calorie Diet
Posted: Thursday, November 16, 2006
The results of an international study suggests that a compound found in red wine gave mice longer and healthier lives and also countered some of the effects of a high-calorie diet.


New, Minimally-Invasive Surgery for the Morbidly Obese
Posted: Thursday, November 16, 2006
Three studies presented at the 71st Annual Scientific Meeting of the American College of Gastroenterology demonstrated that transoral endoscopic surgical techniques entering the abdomen through oral cavities such as the nose and mouth can be successful in both bovine and human patients. Further, patients who underwent endoscopic-guided transoral gastroplasty for morbid obesity showed signs of initial weight loss.




Costa Rica Travel Corp. will donate a portion of the proceeds to and is a sponsor of Defeat Diabetes Foundation.
Send your unopened, unexpired test strips to

:


Defeat Diabetes Foundation
150 153rd Ave, Suite 300
Madeira Beach, FL 33708
DDF advertisement
Analyze nutrition content by portion
DDF advertisement