This site complies with the HONcode standard for trustworthy health information:
verify here.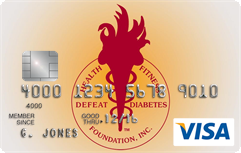 Rewarding for
you and us
Defeat Diabetes Foundation
Defeat Diabetes
Foundation
150 153rd Ave,
Suite 300
Madeira Beach, FL 33708
Obesity » Diet
Search our News Articles Archives for diabetes and health news. Search by word or phrase. The latest article will appear first.
Weight Loss Improves Beta Cell Function in Type 2 Diabetes
Posted: Tuesday, December 27, 2011
Beta cell function can improve after just 12 weeks of weight loss in patients with type 2 diabetes.


Low Carbs for Just Two Days a Week Spurs Weight Loss
Posted: Tuesday, December 20, 2011
Adhering to a strict, low-carbohydrate diet two days per week led to greater reductions in weight and insulin levels when compared with standard daily dieting.


Ninety-two Percent of Obese Kids Have a Vitamin D Deficiency
Posted: Monday, December 19, 2011
Overweight kids have lower levels of vitamin D than their slimmer counterparts, regardless of season, sex, or race and ethnicity.


New Approach to Management of Overeating in Children
Posted: Sunday, December 11, 2011
The published study describes two new methods for reducing overeating.


Nervous System Holds Key to Weight Loss
Posted: Saturday, December 10, 2011
People who have 'sympathetic nerve activity' are more likely to shed pounds.


Scientists Develop Weight-Loss Chewing Gum
Posted: Sunday, November 27, 2011
A team of US scientists believes they're close to delivering a gum that can help users fight the battle of the bulge one chew at a time.


Overweight People Eat Fewer Meals than Others
Posted: Saturday, November 26, 2011
In a new study looking at factors that may help in preventing weight gain researchers found that normal weight adults, including those who had lost a lot of weight and kept it off, ate more often than overweight people.


NIH Urges You To Make a Plan To Prevent Diabetes, Complications
Posted: Wednesday, November 02, 2011
In observance of National Diabetes Month and World Diabetes Day on Nov. 14, the National Institutes of Health urges people to set goals and make plans to prevent diabetes and diabetes-related complications.


Diabetes Set To Soar As Kuwait Follows In US's Footsteps
Posted: Thursday, October 06, 2011
"Diabetes has become an epidemic." This was the stark message delivered by American diabetes expert Andrew Mandell, also known as 'Mr. Diabetes®,' yesterday. Speaking at a press conference held at the American Embassy on the risks of diabetes and the various preventative measures that can be taken to reduce the incidence of the disease, Mandell, who has walked 10,030.3 miles along the borders of the US to raise awareness of diabetes, said that Kuwait is a "snapshot" of where the US stood in relation to the condition 40 or 50 years ago, and is mirroring similar patterns to those seen in the States.


Defeating Diabetes Requires Awareness, Right Choices
Posted: Thursday, October 06, 2011
Defeating diabetes requires self-awareness and making the right choices, which are elements essential for Kuwait to combat the disease, said Executive Director for the Defeat Diabetes Foundation (DDF) Andrew Mandell on Wednesday.

Speaking at a roundtable press meeting at the US Embassy, Mandell, also known as "Mr. Diabetes", told KUNA that building diabetes prevention habits were integral for such situations, affirming that such steps would "impact the disease" which is becoming an epidemic in Kuwait.


Costa Rica Travel Corp. will donate a portion of the proceeds to and is a sponsor of Defeat Diabetes Foundation.
Send your unopened, unexpired test strips to

:


Defeat Diabetes Foundation
150 153rd Ave, Suite 300
Madeira Beach, FL 33708
DDF advertisement
Analyze nutrition content by portion
DDF advertisement