This site complies with the HONcode standard for trustworthy health information:
verify here.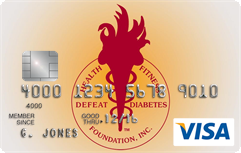 Rewarding for
you and us
Defeat Diabetes Foundation
Defeat Diabetes
Foundation
150 153rd Ave,
Suite 300
Madeira Beach, FL 33708
Obesity » Diet
Search our News Articles Archives for diabetes and health news. Search by word or phrase. The latest article will appear first.
Possible To Predict Type 2 in Early Childhood
Posted: Friday, November 16, 2007
It may be possible to predict which kids are most likely to mature into adults with type 2 diabetes - and to nip that risk in the bud. A new study spotlights two key strategies.


Unique Idea: Have Government Subsidize Fruits and Vegetables
Posted: Friday, November 02, 2007
Doctors tell lawmakers to subsidize salads, vegetables and fruit, not fat don't exercise is going to cost them and the taxpayers, plus they will lose years from their lifespan.


Reducing Glucose Can Extend Life by 25%
Posted: Friday, October 26, 2007
Life can be sweeter if you cut out the sugar, say German researchers.


Chewing Gum May Help Reduce Cravings and Control Appetite
Posted: Friday, October 26, 2007
A research study, to be presented at the 2007 Annual Scientific Meeting of The Obesity Society, found that chewing gum before an afternoon snack helped reduce hunger, diminish cravings and promote fullness among individuals who limit their overall calorie intake.


New Blood Test Predicts Future Chance of Diabetes
Posted: Thursday, October 11, 2007
Type 2 diabetes is caused by poor eating habits, hereditary, and lack of exercise. But now, researchers at UCLA say there is another risk factor that doesn't have to do with weight, diet and genes that can help predict who's likely to develop diabetes.


Low-Carb/High-Fat or High-Carb/Low-Fat Diet Improves Weight Loss, Mood
Posted: Friday, September 21, 2007
Use of an LCHF or an HCLF calorie-restrictive diet is associated with significant weight loss during 8 weeks, with greater weight loss for the LCHF diet.


Brain Link Seen in Type 2 Diabetes
Posted: Friday, September 07, 2007
Glucose Problems in Certain Brain Cells May Be a Red Flag of Type 2 Diabetes Risk


No Diet Foods for Kids-Can Lead to Obesity
Posted: Thursday, August 16, 2007
A new study reveals low-calorie foods and drinks made to taste like high-calorie foods and drinks may actually lead to overeating and obesity. If you hope to curb the obesity epidemic in your children, don't feed them diet foods or drinks.


Stephen Covey, Presents a Patient Education Program at AADE
Posted: Wednesday, August 08, 2007
Dr. Stephen Covey, author of the bestselling book The 7 Habits of Highly Effective People, and an internationally respected leadership authority, has teamed up with The American Association of Diabetes Educators (AADE) and Bayer Diabetes Care to introduce a unique patient education tool, The 7 Habits of Highly Effective People.


Even Diet Soft Drinks Are Associated With An Increased Risk of Heart Disease
Posted: Friday, August 03, 2007
Diet soft drinks are lower in calories, but are still associated with a greater risk of heart disease as are sugar-laden sodas, according to a new study.


Costa Rica Travel Corp. will donate a portion of the proceeds to and is a sponsor of Defeat Diabetes Foundation.
Send your unopened, unexpired test strips to

:


Defeat Diabetes Foundation
150 153rd Ave, Suite 300
Madeira Beach, FL 33708
DDF advertisement
Analyze nutrition content by portion
DDF advertisement