This site complies with the HONcode standard for trustworthy health information:
verify here.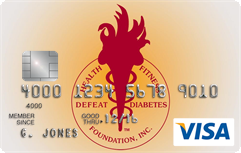 Rewarding for
you and us
Defeat Diabetes Foundation
Defeat Diabetes
Foundation
150 153rd Ave,
Suite 300
Madeira Beach, FL 33708
Obesity » Diet
Search our News Articles Archives for diabetes and health news. Search by word or phrase. The latest article will appear first.
Big-Belly Might Lead To Dementia
Posted: Thursday, March 27, 2008
Middle aged individuals who are overweight appear to be at higher risk for developing dementia later in life. A recent study has shown that being overweight (specifically in the abdominal region) in one's forties makes them almost three times more likely to develop dementia by age 70 than healthy middle aged individuals.


High Fructose Corn Syrup and Diabetes
Posted: Wednesday, March 26, 2008
Researchers at Rutgers University found that soft drinks sweetened with HFCS may contribute to the development of diabetes, particularly in children.


Weight-loss More Effective than Intensive Insulin Therapy for Type 2 Diabetics
Posted: Thursday, March 20, 2008
Weight-loss and major lifestyle changes may be more effective than intensive insulin therapy for overweight patients with poorly controlled, insulin-resistant type 2 diabetes, according to a diabetes researcher at UT Southwestern Medical Center.


Jelly in the Belly: A Diet Pill That Expands So You Don't
Posted: Wednesday, March 12, 2008
Italian scientists are testing a new diet pill that turns into a clear, gelatinous blob the size of a tennis ball that may help shrink waistlines by giving dieters a sense of satiety.


Diabetes Prevention, Care, and Education Need To Be Targeted To Men and Women Differently
Posted: Wednesday, March 12, 2008
Women had higher expectations of the benefits of self-management along with more depressive symptoms.


Overweight Hispanic Kids Show Early Markers for Diabetes
Posted: Thursday, March 06, 2008
Blood vessel damage sets stage for insulin resistance, heart disease, study finds.


Intranasal Insulin Lowers Food Intake in Men, Improve Memory Function in Women
Posted: Wednesday, February 27, 2008
Insulin administered intranasally, acutely decreases food intake in men but not women and in contrast, the compound improves memory function in women but not men according to a new study.


Obesity a Genetic Trait?
Posted: Tuesday, February 19, 2008
A distinctive neural circuitry that controls appetite in some obese individuals may be an innate genetic trait, and may be at least partially responsible for their obesity. A recent study at the University of Southern California, conducted on mice, has shown that the brains of DIO (diet induced obesity) mice often are wired differently than those of normal-weight mice.


Artificial Sweeteners May Have Opposite Effects
Posted: Tuesday, February 19, 2008
Saccharin, a widely used sugar substitute intended to decrease caloric intake, may indirectly produce the opposite results. Recent research has found that the consumption of saccharin (perhaps best recognized by the popular consumer label "Sweet'N Low") may lead to decreased appetite control, resulting in a higher caloric intake and weight gain.


Studies Identify Modifiable Factors Associated With Exceptionally Long Life
Posted: Thursday, February 14, 2008
A healthy lifestyle during the early elderly years, including weight management, exercising regularly and not smoking, may be associated with a greater probability of living to age 90 in men, as well as good quality of life.


Costa Rica Travel Corp. will donate a portion of the proceeds to and is a sponsor of Defeat Diabetes Foundation.
Send your unopened, unexpired test strips to

:


Defeat Diabetes Foundation
150 153rd Ave, Suite 300
Madeira Beach, FL 33708
DDF advertisement
Analyze nutrition content by portion
DDF advertisement