This site complies with the HONcode standard for trustworthy health information:
verify here.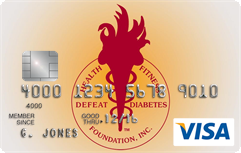 Rewarding for
you and us
Defeat Diabetes Foundation
Defeat Diabetes
Foundation
150 153rd Ave,
Suite 300
Madeira Beach, FL 33708
Obesity » Diet
Search our News Articles Archives for diabetes and health news. Search by word or phrase. The latest article will appear first.
Fiber-Added Foods May Not Curb Hunger
Posted: Monday, August 06, 2012
Fiber-enriched processed foods promise a healthier version of snacks, but they might not keep hunger at bay.


Artificial Sweeteners Might Help Keep Pounds Off But…
Posted: Monday, July 16, 2012
The AHA and the ADA concluded in a position statement that using non-nutritive sweeteners could cut down on added sugars and therefore lead to beneficial effects. But an extensive literature search found sketchy, limited, and often contradictory evidence.


Heading Off Diabetes' Disability
Posted: Tuesday, July 10, 2012
A study indicates that overweight people with diabetes can improve their ability simply to get around if they can control their weight and be more physically active.


FDA Approves Lorcaserin (Belviq) for Treatment of Obesity
Posted: Sunday, July 01, 2012
First weight loss drug to be approved by the FDA in thirteen years....


America's Waistline Expands and Costs Soar
Posted: Sunday, May 06, 2012
The additional medical spending due to obesity is double previous estimates and exceeds even those of smoking.


Eating Low Glycemic Index Foods at Breakfast Can Control Blood Sugar throughout the Day
Posted: Monday, April 23, 2012
Eating foods at breakfast that have a low glycemic index may help prevent a spike in blood sugar throughout the morning and after the next meal of the day....


Electronic Daily Diaries Boost Adherence to Diet, Exercise Goals
Posted: Saturday, April 21, 2012
In a prospective, randomized trial, people who used a personal digital assistant (PDA) to itemize their food intake were significantly more likely….


Exercise with Weight Loss Improves Mobility in Diabetes
Posted: Monday, April 09, 2012
People with diabetes are twice as likely to have mobility problems as other people their age, and losing weight and improving fitness may ward off some of the mobility problems that older overweight people with type 2 diabetes often face....


New Report Rates 25 Diet Plans
Posted: Sunday, January 08, 2012
Experts examine 25 diet plans and rate them in different ways.


Obesity: It's ALL About Calories
Posted: Saturday, January 07, 2012
Excess calories, not mix of protein, fat, or carbohydrate, key in causing obesity.


Costa Rica Travel Corp. will donate a portion of the proceeds to and is a sponsor of Defeat Diabetes Foundation.
Send your unopened, unexpired test strips to

:


Defeat Diabetes Foundation
150 153rd Ave, Suite 300
Madeira Beach, FL 33708
DDF advertisement
Analyze nutrition content by portion
DDF advertisement