This site complies with the HONcode standard for trustworthy health information:
verify here.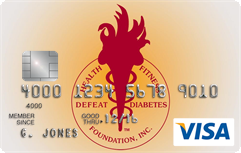 Rewarding for
you and us
Defeat Diabetes Foundation
Defeat Diabetes
Foundation
150 153rd Ave,
Suite 300
Madeira Beach, FL 33708
Obesity » Type 2
Search our News Articles Archives for diabetes and health news. Search by word or phrase. The latest article will appear first.
Ghrelin Involved in Development of Diabetes
Posted: Tuesday, May 30, 2006
Ghrelin, a hormone long considered a key player in obesity, may instead take a major role in maintaining the balance between insulin and glucose and the development of diabetes.




Dairy Products May Lower Risk of Type 2 Diabetes in Men
Posted: Tuesday, May 30, 2006
Men who have a high dairy intake have a lower risk of type 2 diabetes.


Young Diabetics Not Meeting Diet Recommendations
Posted: Wednesday, May 24, 2006
Many adolescents and young adults with diabetes have diets that fall far short of what's recommended to help manage their disease, according to a new study.


Type 2 Diabetes Rising Among U.S. Adolescents
Posted: Monday, May 22, 2006
Some 39,000 adolescents in the United States already have obesity-linked type 2 diabetes, and nearly 3 million more may have blood sugar levels that could spur diabetes and other health problems, researchers report. Curbing obesity can help avert a public health crisis, experts say.


Beverage Industry Agrees to Halt Soda Sales in Schools
Posted: Monday, May 15, 2006
Bill Clinton, has done what public health experts failed to do. He pulled the plug on public school soda machines.


Metformin and Lifestyle Intervention Prevents Metabolic Syndrome
Posted: Thursday, April 27, 2006
"The metabolic syndrome is a high-risk state for diabetes and cardiovascular disease," Lifestyle intervention is better then any drug and along with metformin works to prevent the metabolic syndrome (MS).



Prevention Of Type 2 Diabetes: Data From Recent Trials
Posted: Tuesday, January 20, 2004
Although the study populations differed by race and ethnicity, the mean BMI, and the intensity of the lifestyle intervention provided, all investigators found substantial diabetes risk reduction with modest weight loss and increased physical activity.


Weight Management a Therapeutic Priority for Individuals with Type 2 Diabetes
Posted: Tuesday, November 18, 2003
Weight management may be the most important therapy for obese individuals with type 2 diabetes, according to a recent American review. Obesity and weight gain are important risk factors for the development of diabetes and can significantly influence the outcome for those already diagnosed with the disease. Obesity is also a known risk factor for coronary heart disease (CHD), which is responsible for 70% to 80% of deaths in diabetics.


Gastric Bypass Surgery Resolves Diabetes In Most Patients: Study
Posted: Friday, October 03, 2003
Washington - University of Pittsburgh School of Medicine study on obese people with Type 2 diabetes, who underwent laparoscopic gastric bypass surgery (LGBP), has revealed that 83 percent of them experienced a resolution of their disease. The study suggests that early surgical intervention increases the likelihood of rendering these patients euglycemic. Younger diabetes patients with less severe disease stand to gain more from the surgery by circumventing years of progressive, debilitating disease.

"Younger diabetes patients with less severe disease stand to gain more from the surgery by circumventing years of progressive, debilitating disease," he added.


Diet High in Dairy Products Reduces Risk of Insulin Resistance
Posted: Wednesday, July 24, 2002
Overweight individuals who consumed the highest amount of dairy products were 72% less likely then those with a low-diary diet to develop insulin resistance syndrome (IRS).


Costa Rica Travel Corp. will donate a portion of the proceeds to and is a sponsor of Defeat Diabetes Foundation.
Send your unopened, unexpired test strips to

:


Defeat Diabetes Foundation
150 153rd Ave, Suite 300
Madeira Beach, FL 33708
DDF advertisement
Analyze nutrition content by portion
DDF advertisement