This site complies with the HONcode standard for trustworthy health information:
verify here.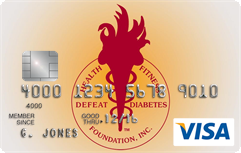 Rewarding for
you and us
Defeat Diabetes Foundation
Defeat Diabetes
Foundation
150 153rd Ave,
Suite 300
Madeira Beach, FL 33708
Obesity » Type 2
Search our News Articles Archives for diabetes and health news. Search by word or phrase. The latest article will appear first.
Diabetes's Spread Will Exceed All Predictions, Study Finds
Posted: Thursday, March 08, 2007
The World Health Organization's estimate of 39 percent growth in diabetes cases between 2000 and 2030 may be an underestimate, according to a study of cases in Canada. At least 171 million people have diabetes worldwide, and the number will climb to 366 million by 2030, WHO estimates.


Exercise Pivotal In Preventing And Fighting Type 2 Diabetes
Posted: Wednesday, February 14, 2007
A new study says that acute exercise - as little as 15 minutes a day - can have a profound influence on preventing and fighting the disease.


Diabetics Ignoring Exercise Advice
Posted: Thursday, February 08, 2007
The higher the A1c, the less likely they will increase their physical activity.


Bile Acid-Binding Resin Treats Diabetes
Posted: Friday, February 02, 2007
Colestimide, a resin that binds and eliminates bile acids, seems to be an effective treatment for obesity and type 2 diabetes -- according to a new report.


Study: Most Diabetics Don't Exercise
Posted: Friday, February 02, 2007
Doctors don't have the time to teach and patients are too busy to do what is necessary to improve their health! Medical professionals have to do more!


Insulin Glargine Benefits Uncontrolled Type 2's on Oral Meds Without Weight Gain
Posted: Thursday, January 18, 2007
Over 2000 type 2 patients lower their A1c 1.7 pts when insulin gargine is added to their oral therapy without weight gain.


Diabetes Drug Reverses SGA-Related Weight Gain
Posted: Wednesday, January 10, 2007
Taking metformin with antipsychotic drugs, may counteract the weight gain and possible diagnosis of diabetes.


Type 2's Unrealistic About Calories
Posted: Thursday, December 21, 2006
New research suggests that obese adults with diabetes often say they eat less than they actually do -- a problem that can hinder management of the disease, according to researchers.


Exercise Vs. Diet To Lower Type 2 Diabetes Risk
Posted: Thursday, December 21, 2006
Caloric reduction and exercise-induced weight loss both substantially improve risk factors for type 2 diabetes; however, one approach does not appear to be better than the other, a study shows.


Eating Slowly Reduces Caloric Intake by 70%
Posted: Thursday, December 21, 2006
"Put your forks down between bites." Simple yet effective, so start reminding your patients of this simple fact, of eating more slowly can help improve their diabetes.


Costa Rica Travel Corp. will donate a portion of the proceeds to and is a sponsor of Defeat Diabetes Foundation.
Send your unopened, unexpired test strips to

:


Defeat Diabetes Foundation
150 153rd Ave, Suite 300
Madeira Beach, FL 33708
DDF advertisement
Analyze nutrition content by portion
DDF advertisement