This site complies with the HONcode standard for trustworthy health information:
verify here.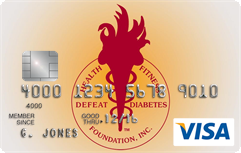 Rewarding for
you and us
Defeat Diabetes Foundation
Defeat Diabetes
Foundation
150 153rd Ave,
Suite 300
Madeira Beach, FL 33708
Obesity » Type 2
Search our News Articles Archives for diabetes and health news. Search by word or phrase. The latest article will appear first.
Don't Depend on Restaurant 'Diet' Menus
Posted: Thursday, May 29, 2008
Independent Testing Showed Far More Calories and Fat Than Advertised in Many Meals


Blocked Brain Enzyme Decreases Appetite and Promotes Weight Loss
Posted: Thursday, May 15, 2008
A team at DukeUniversityMedicalCenter was able to tone down appetite and promote weight loss, while improving the body's ability to handle blood sugar levels by blocking a brain enzyme, CaMKK2.


Common Gene Variants Linked to Obesity
Posted: Thursday, May 15, 2008
Researchers have identified new genetic variants that influence the risk of obesity, and insulin resistance, a precursor to diabetes, according to findings from two studies published online this week.


Removing Receptor Increases Insulin and Decreases Weight Gain
Posted: Thursday, May 15, 2008
The removal of a receptor called ALK7 has the effect of increased insulin release and decreased weight gain, according to two recent complementary Swedish studies. The results could lead to novel ways to treat diabetes and obesity.


Life Expectancies Declining for Poor, Rising for Rich
Posted: Thursday, April 24, 2008
Between 1961 and 1999 life expectancies in the United States increased by between six and seven years for both men and women. A recent Harvard Medical study has found that these are unfortunately just general trends, and in certain parts of the country, most notably poorer areas, life expectancies actually declined or remained constant in these "counties".


Bitter Melon Has Potent Anti-diabetes Effects
Posted: Wednesday, April 23, 2008
Substances isolated from bitter melon, a plant eaten and used medicinally in much of Asia, could provide the basis of new drugs for treating diabetes and obesity, an international team of researchers reports.


Why Not All Fat is Created Equal
Posted: Wednesday, April 23, 2008
The recent report that having a pot belly in your 40s roughly triples your risk of dementia in later life is just the tip of an ominous adipose iceberg.


Tart Cherries May Reduce Heart/Diabetes Risk Factors
Posted: Friday, April 18, 2008
Less weight gain, reduction of inflammation, lower cholesterol and triglycerides and lower blood sugars, all from tart cherries.


Child Screen Time Associated With Obesity
Posted: Wednesday, April 16, 2008
Obesity is a growing problem in America, especially among its youth. Lack of exercise in children, often supplanted by time in front of television and computer screens, greatly increases the chance of a child being obese, a new study shows. The American Academy of Pediatrics (AAP) had previously made a list of suggestions to pediatricians, parents, and children alike, in order to best manage their physical activity and "screen time." The study aimed to test these suggestions.


Rimonabant Diet Drug Misses Mark in Heart Study
Posted: Wednesday, April 09, 2008
Sanofi-Aventis SA's weight-loss drug rimonabant failed to slow heart disease by a key measure in obese patients with fat around the middle, and it significantly raised the risk of anxiety and depression.


Costa Rica Travel Corp. will donate a portion of the proceeds to and is a sponsor of Defeat Diabetes Foundation.
Send your unopened, unexpired test strips to

:


Defeat Diabetes Foundation
150 153rd Ave, Suite 300
Madeira Beach, FL 33708
DDF advertisement
Analyze nutrition content by portion
DDF advertisement