This site complies with the HONcode standard for trustworthy health information:
verify here.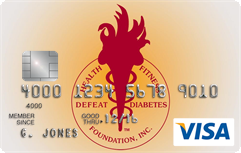 Rewarding for
you and us
Defeat Diabetes Foundation
Defeat Diabetes
Foundation
150 153rd Ave,
Suite 300
Madeira Beach, FL 33708
Obesity
Search our News Articles Archives for diabetes and health news. Search by word or phrase. The latest article will appear first.
New York City Bans Trans Fat
Posted: Thursday, December 14, 2006
Department of Health of NY City, shows Trans Fats the Door, after voting unanimously to ban the substance from the city's restaurants.


Risk of Poor Outcomes From Bariatric Surgery Greater in Elderly
Posted: Thursday, December 07, 2006
For patients aged 65 years and older, adverse event rates exceeded 20%, and in-house mortality was 3.2%.


Januvia Combo Soon to Be Available - JANUMET
Posted: Thursday, December 07, 2006
Within weeks of Januvia being approved, Merck & Co. is ready to come out with a combination product of Januvia and metformin.


Sitagliptin Role As Monotherapy, Adjunct
Posted: Thursday, November 30, 2006
The newly licensed glucose-lowering agent sitagliptin phosphate (Januvia) appears safe and somewhat effective. It could become a replacement for sulfonylurea, due to its ability to control blood sugars without weight gain and hypoglycemia.


One in Six Americans Have Pre-Diabetes and Most Don't Know It
Posted: Wednesday, November 22, 2006
Fifty-four million Americans, that's one in six of us, have pre-diabetes and most don't even realize it. Mark Schutta, MD, medical director of the Penn Rodebaugh Diabetes Center, is urging at-risk patients to be proactive and ask your doctor to give you a simple blood test for pre-diabetes, to arm yourself with information before the damage is done. It means you have blood glucose levels that are higher than normal and you could one day reach a high enough level that you would be diagnosed with having diabetes.



Enriched Bread Reduces Energy Intake and Increase Feeling of Fullness
Posted: Wednesday, November 22, 2006
New study shows that you can eat bread and lose weight?? Bread enriched with lupin kernel flour at the expense of wheat flour reduced energy intake and increased the feeling of fullness, which may have important implications for weight management.


New Study Weighs Benefits of Exercise, Diets
Posted: Wednesday, November 22, 2006
While exercise and weight loss are equally effective ways to lose weight, exercising helps to maintain muscles, research finds.


Obese Kidney Transplant Patients Twice As Likely To Die In The First Year
Posted: Wednesday, November 22, 2006
Six per cent of patients with a BMI of more than 30 died in the first year after transplant, compared with three per cent of patients with a BMI of less than 30.


Rimonabant (Accomplia) to Treat Obesity and Improve Glycemic Control Approved in Mexico
Posted: Wednesday, November 22, 2006
Accomplia is now approved in Europe and Mexico, US next?


Weight Loss Improves Glucose Tolerance in Nonobese, Healthy Adults
Posted: Wednesday, November 22, 2006
Weight loss from exercise or calorie restriction improved glucose tolerance in nonobese, healthy men and women, according to the results of a randomized controlled trial.


Costa Rica Travel Corp. will donate a portion of the proceeds to and is a sponsor of Defeat Diabetes Foundation.
Send your unopened, unexpired test strips to

:


Defeat Diabetes Foundation
150 153rd Ave, Suite 300
Madeira Beach, FL 33708
DDF advertisement
Analyze nutrition content by portion
DDF advertisement